From the Community
The dawn of a new age of mobility — the rail industry met in Berlin to discuss future issues
Matching themes: Railway industry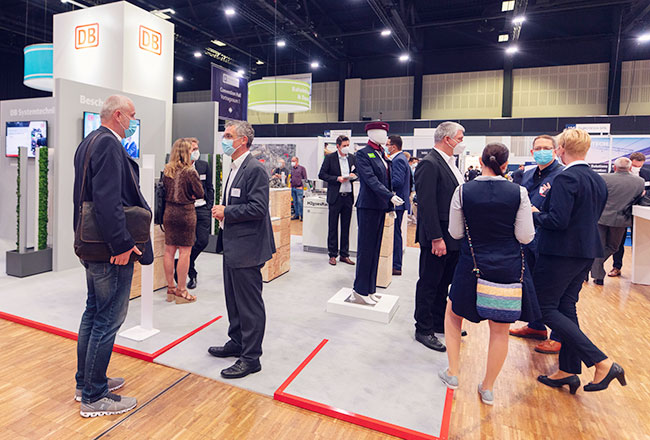 1,400 participants and around 150 exhibitors from 60 countries followed IPM's invitation and headed to Berlin for the 7th Railway Forum at the beginning of September. In addition, around 1,000 virtual visitors came to attend the presentations on screen. For many of the participants, it was the first on-site conference since the outbreak of the pandemic more than a year and a half ago.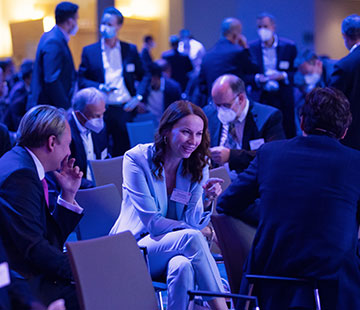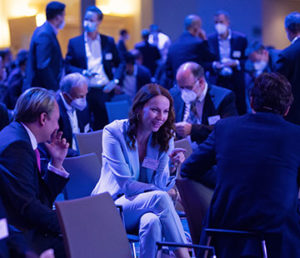 To finally meet people again and to make and maintain contacts face to face—this feeling defined the entire event. Interactive formats such as workshops, world cafés and panel discussions took account of the need for intensive personal exchange and rounded off the numerous top-class presentations in the plenary sessions.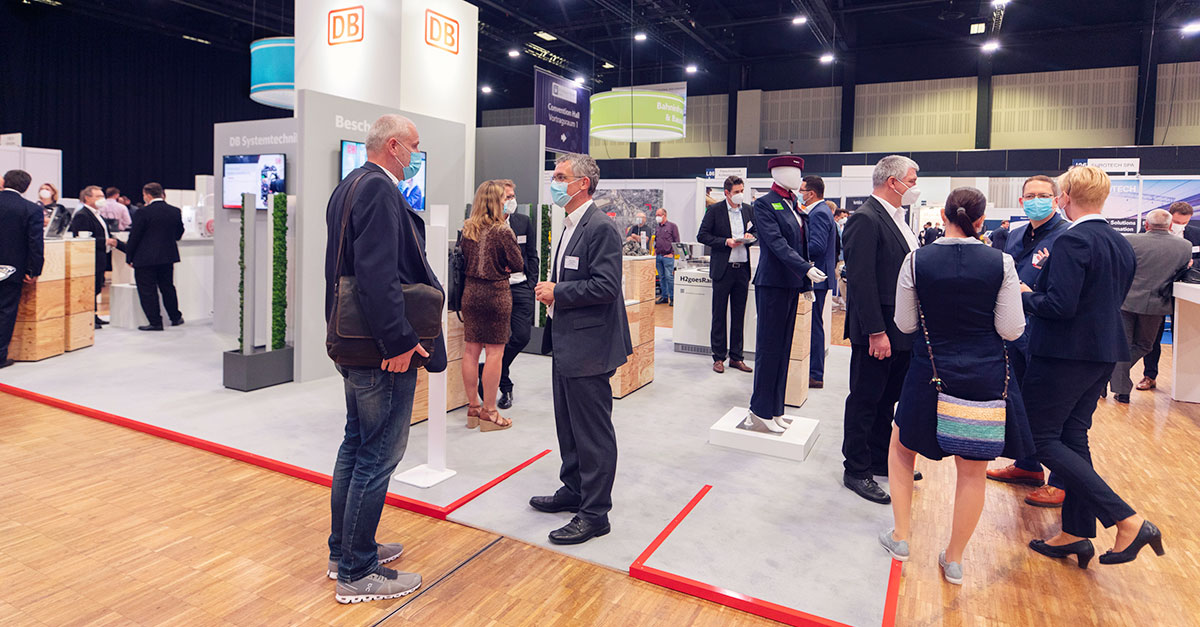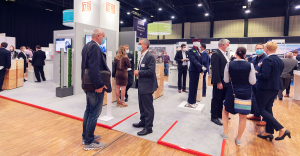 Already at the opening of the event by Prof. Dr. Johannes Walter, CEO of IMP followed by Jan Grothe, CPO, and Rolf Härdi, CTIO of Deutsche Bahn AG, it quickly became clear which would be the predominant topics at the conference: sustainability and digitalization & automation.
Rail is the future
Dr. Michael Peterson, Chairman of the Management Board of DB Fernverkehr AG, raised the issue of sustainability at all levels in his keynote address right at the start of the event. He looked back at 2020, a year that had started so promisingly for the Deutsche Bahn with record passenger numbers. But then, the pandemic hit.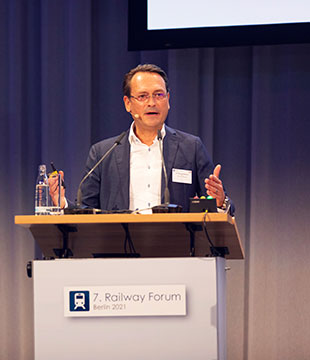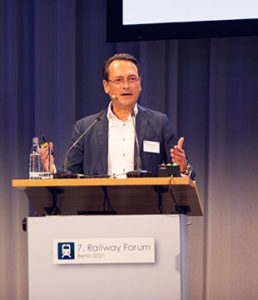 In order to remain the reliable backbone of mobility, seamless operations had to be maintained despite low passenger numbers. Confirmed by a high level of customer satisfaction, he is convinced that the coronavirus situation only caused temporary setbacks and that the future belongs to rail. After all, the fight against the climate change requires a change in mobility. And this needs a powerful railroad, by far the most climate-friendly mode of transport.
However, to him, sustainability does not just mean a rapid switch to green electricity. It also includes a zero-waste initiative and the rigorous avoidance of plastic in rail operations.
And the winner is…. Schaeffler!
During the gala dinner at the end of the first event day, our customer Schaeffler was honored with the Railsponsible Award. This award by Deutsche Bahn celebrates outstanding social and ecological achievements in the rail industry. SupplyOn shares its customer's delight and congratulates Schaeffler on this prestigious award!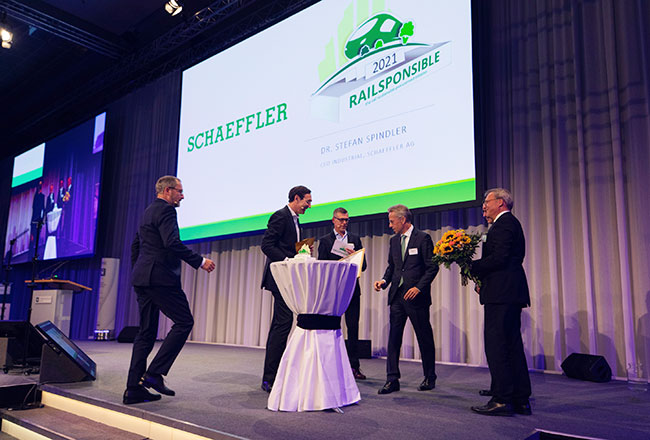 Shared data as the basis for future innovations
The final panel discussion on the second event day was dedicated to the future topic of 'Railway Cloud Europe'. It explored how shared data will move the entire industry ahead.
For Rolf Härdi, CTIO of Deutsche Bahn AG, the topic is primarily about working closely together to define which data is suitable and including everyone's expertise in this process. He also emphasized not just to collect data for the sake of collecting it, but to first consider what questions need to be answered and to only include data that offers true added value. His focus is clearly on quick wins, such as door system monitoring based on sensor data.
Johannes Emmelheinz, CEO Mobility Customer Services at Siemens AG, had a similar view: for him, the greatest leverage lies in reducing maintenance costs, unplanned downtimes and avoiding unnecessary transfers, as can be achieved in the fore mentioned case.
Bernhard Quendt, CTO and Senior Vice President of Thales Group, took a critical look at the issue: more data from different sources not only means more knowledge. It also increases the risk of cyber attacks and the severity of their impact. That needs to be factored in and prevented from the outset.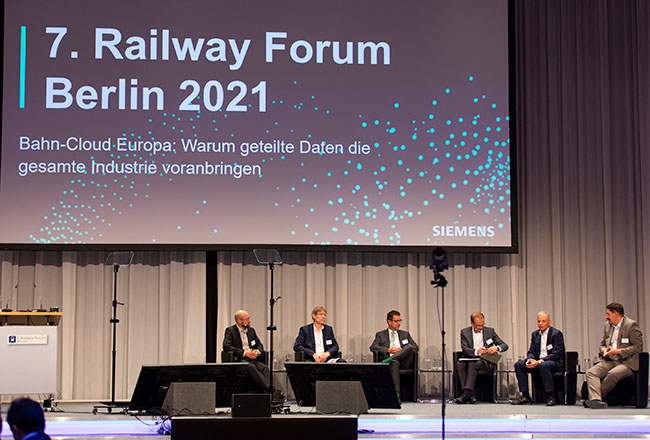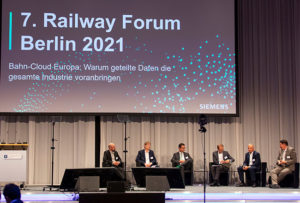 Michael Hanisch, Head of Technology DACH at cloud provider Amazon Web Services, pointed out that the aspect of monetizing shared data must not be neglected either. What is my data worth? What am I willing to pay for data provided by others? At the beginning, there should always be a well thought-out data strategy in order to ultimately generate new business models from the available data that offer real added value.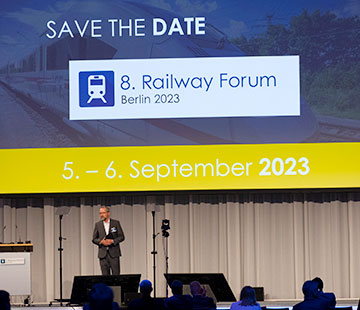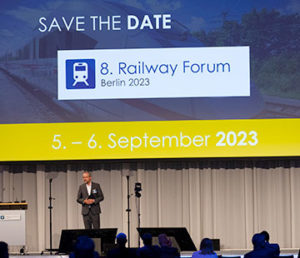 Another exciting Railway Forum is coming to an end. We'll see you again in two years' time, at the 8th Railway Forum on September 5/6, 2023. We at SupplyOn are already looking forward to it!