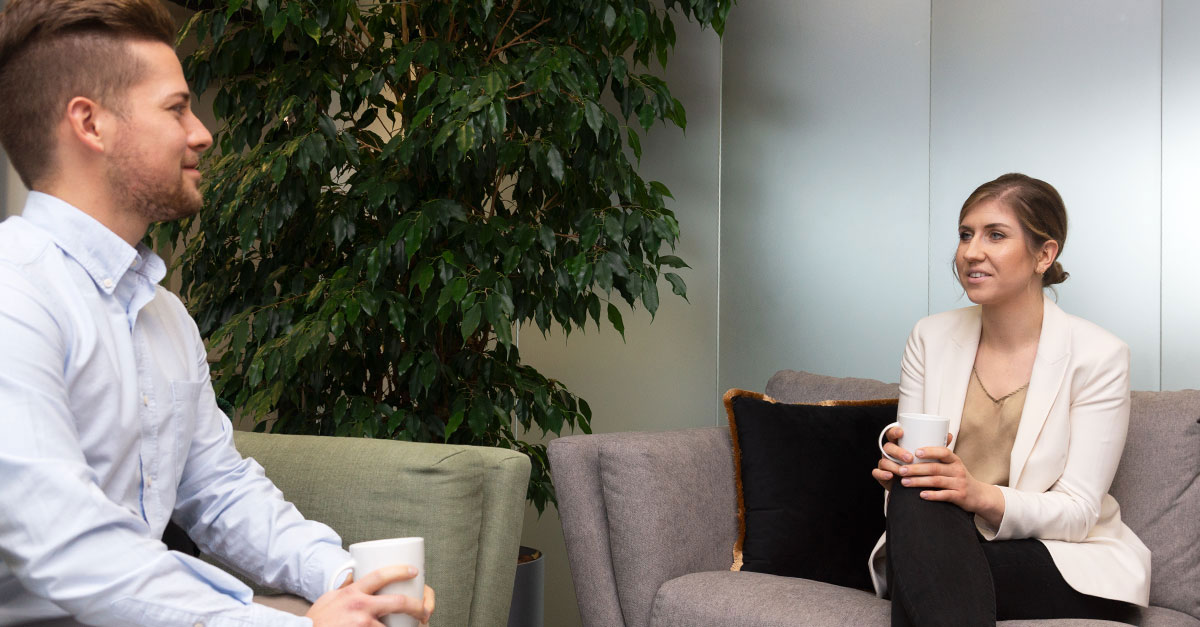 New talents will find attractive opportunities at SupplyOn. In particular, students who want to gain practical experience during their studies have great prospects with us. I talked to Tamara, who has just made the step from working student to full-time employee at SupplyOn.
Starting out as a working student
Tamara, how long have you been with SupplyOn and why did you decide to become a working student with us back then?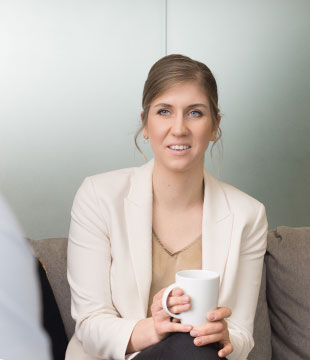 I have been with SupplyOn in the Pre-Sales department since October 2019, which is for more than two years. Already during my logistics and freight forwarding apprenticeship, I took a keen interest in supply chain management. When I then studied Economics, I was determined to put my theoretical knowledge into practice and started looking for a job as working student. With today's key trends of digitization, artificial intelligence and Industry 4.0, SupplyOn quickly caught my eye during my job search. The chance to work in these promising, cutting-edge fields was ultimately the deciding factor for me to join SupplyOn.


And how did the application process go?
I applied online via the SupplyOn job portal, uploading all my documents. Just a few days later, I was invited to an interview.
The job interview took place on site in Hallbergmoos, with both my future supervisor and HR staff. The conversation was really on par and I remembered it as very pleasant, open and easy-going. I also met some of my future team members on the same day. A few days later, I got the job offer.


Could you tell us a bit more about your day-to-day work as a working student at SupplyOn? What tasks did you perform?
I was able to take on exciting tasks right from the start and really quickly felt like a fully-fledged team member. My supervisor and the entire team put a lot of effort into training me. Of course, this helped me to work independently very quickly. During my time as a working student, I helped prepare for international customer meetings, I optimized sales processes and obtained supplier references globally. The tasks were very versatile and I always had the chance to contribute own ideas.


How many hours a week did you work? How did you handle working as a student trainee while studying at university?
This was really no problem at all. I could organize my working hours very flexibly. And of course, I could even work from home. On average, I worked 13-15 hours a week. It varied, however, depending on the phase of my studies. During exam periods, my department was very considerate. So, I could always reduce my hours during this time or even skip them once in a while. During semester breaks, I was able to extend my working hours to up to 40 hours per week.


What are your take-aways from your time as a working student at SupplyOn?
It was particularly important for me to practice what I learned in theory at university. That was definitely the case at SupplyOn and I personally had a lot of fun. I also enhanced my soft skills and got an impression of "daily business". Plus, I met a lot of interesting and highly experienced people.
Taking on a permanent position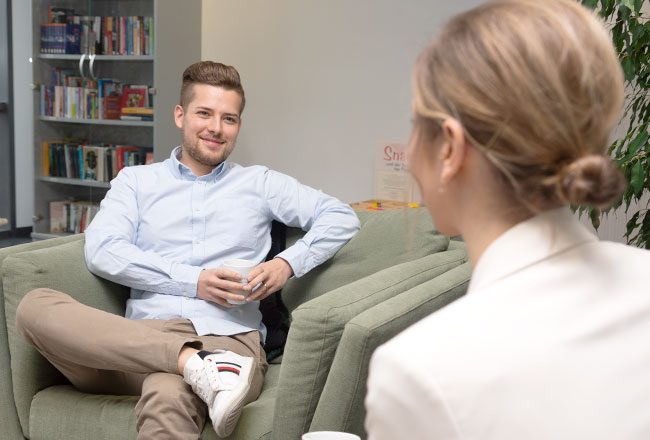 Why did you decide to take on a full-time position at SupplyOn after graduating?
Relatively early on, it has been clear to me that I wanted to continue being part of the SupplyOn team after graduating. In my opinion, supply chain digitization is incredibly interesting. Most recently, it has become apparent just how important visibility across the entire supply chain really is. For any business today, it's more important than ever. Just think of challenges such as a "clogged" Suez Canal, containers shortages worldwide, production downtimes due to the coronavirus or widespread power outages in northern China. Whatever the cause of the disruption, we need to master it.
I would like to play an active role in helping companies digitize their supply chains, and support them with my expertise. On top of that, SupplyOn is an extremely employee-friendly employer. I also like the modern, hybrid work concept that we now have. And, of course, I also enjoy the many social benefits. (laughs)


How did your transition to a permanent position go?
Thanks to the flat hierarchies, the transition was very straightforward and smooth. I received my employment contract quickly, no red tape involved. In the first month, I completed a structured onboarding process like all the other "newcomers", which included an insight into all SupplyOn divisions.


And what's next for you?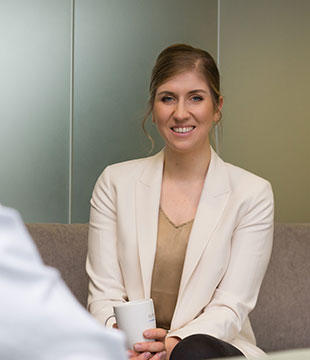 I'm looking forward to the time ahead of me. It is my goal to gain further expertise. For this, there are already plans for me to rotate through various departments in the company. This will allow me to get to know other SupplyOn divisions even more intensively. I then want to use this knowledge to support the Sales team in the best possible way. I'm currently working for 2 two months in Transport Management, then at the beginning of next year in Analytics.
SupplyOn as employer
How would you describe the working atmosphere at SupplyOn?
I would characterize it as young, open, appreciative and progressive. People treat each other as equals. We're all on first-name terms and many of us even know each other on a more personal level. As a result, the atmosphere is rather familiar, in my view. And if you don't know each other yet, sooner or later you'll get to know each other over a cup of coffee or tea in the lovely new coffee kitchen.


As SupplyOn, what do we still need to work on?
Off the top of my head, I can't think of anything.


How did you perceive the coronavirus pandemic as an employee?
I feel that SupplyOn reacted quickly and properly by sending us all to the home office very early on. Even though it all came quite unexpectedly, the transition went well and all employees were provided with the technology they needed.
Very helpful, too, was the fact that the board members kept us informed about the current measures in regular jour fixe meetings and explained how it would all affect us and the company.
As a team, we stayed in touch during that time despite the lack of face-to-face interaction. For instance, instead of a team-building event followed by a restaurant visit, we simply took an online cocktail course together.


Last question: Do you have any tips for students interested in joining SupplyOn?
Just have the confidence to reach out and apply. It's worth it!