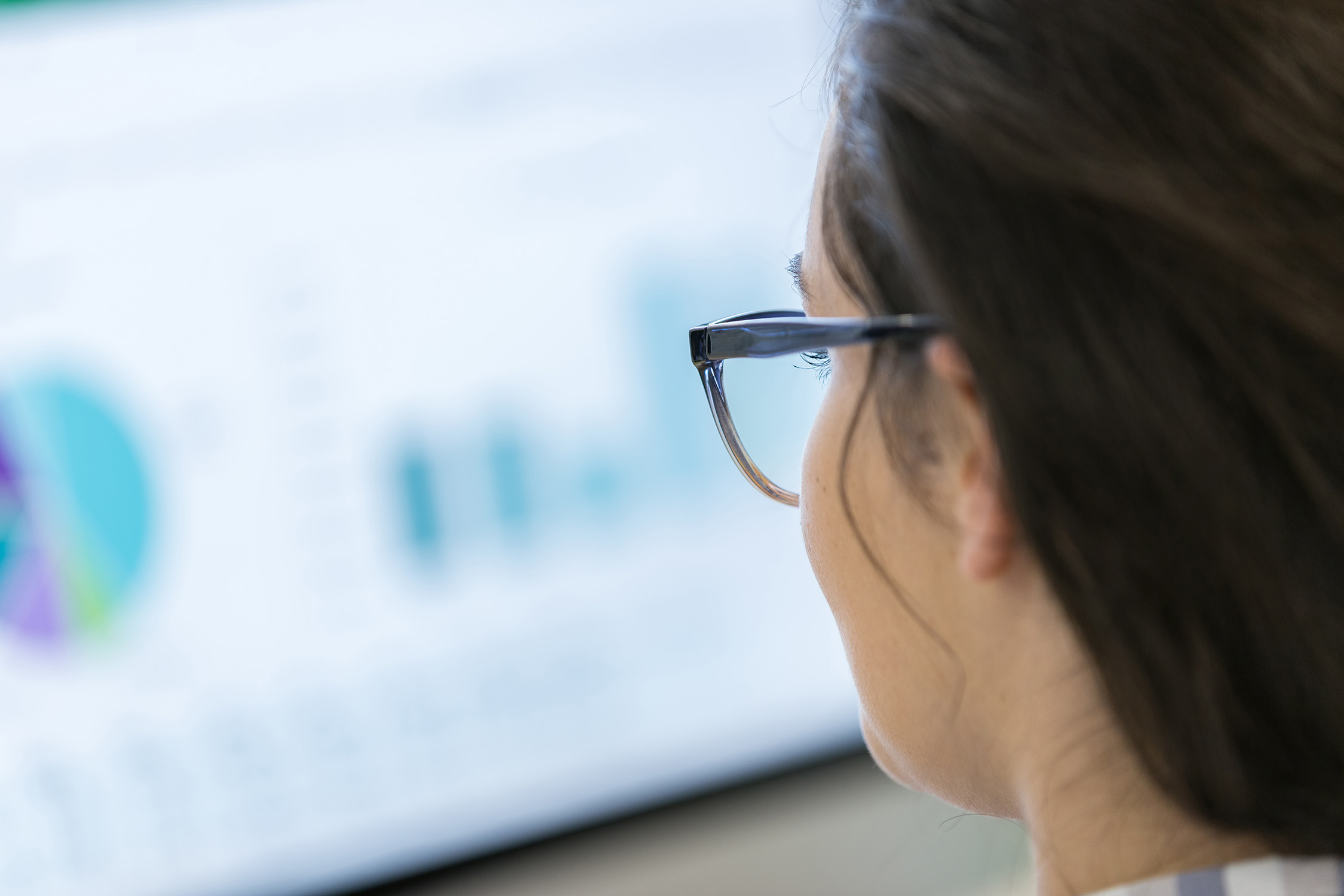 Up to now, analytics has been used primarily in customer and sales analysis. But its range is expanding: Companies are now increasingly applying analytics to operative processes as well.
Why?Because by their very nature, operative processes offer high potential for the application of analytics. It can also be used to review and standardize "individual truths" which are based on analyses made using employees' or departments' own Excel evaluations.
Refine processes with operational analytics
A study conducted by Capgemini in 2016 estimates that the use of analytics can generate process improvements totaling $117 billion each year. Regardless of how this figure was calculated, one point is clear: Company processes do indeed offer tremendous potential for improvement.
For example: A planner receives a call from a supplier who says he will not be able to deliver the full, agreed quantity on the following day. In processes that aren't digitally integrated, this news will often trigger the following process chain: The planner calls a second supplier to ask whether the latter can deliver a greater quantity. The second supplier then informs his or her transport service provider and asks the provider to use a larger truck. The supplier then informs the staff in the goods receipt area of the change to the delivery. This, in turn, requires changes in the ERP, etc., etc.
This causes considerable administrative efforts for everyone involved. The planner may not even be aware that enough stock is already on hand and that a supplemental delivery by the first supplier two days later could easily solve the problem. And the cause of all this extra work is the lack of an analysis of the consumption, stock and supply situation.
Optimize it with Visibility & Analytics
This scenario is hardly unique: Process problems like these occur frequently in procurement, logistics and finance. This is why SupplyOn has developed Visibility & Analytics.
It provides operative employees with well-structured dashboards containing information that is critical to their work. They can analyze this data and quickly and objectively decide what to do. In the case described above, all that's needed is to check with the supplier and agree on a supplemental delivery.
This example clearly shows the benefits of operational analytics, and just how much optimization potential is waiting to be tapped in companies.