Supplier Community Day: SupplyOn solutions for quality processes at close quarters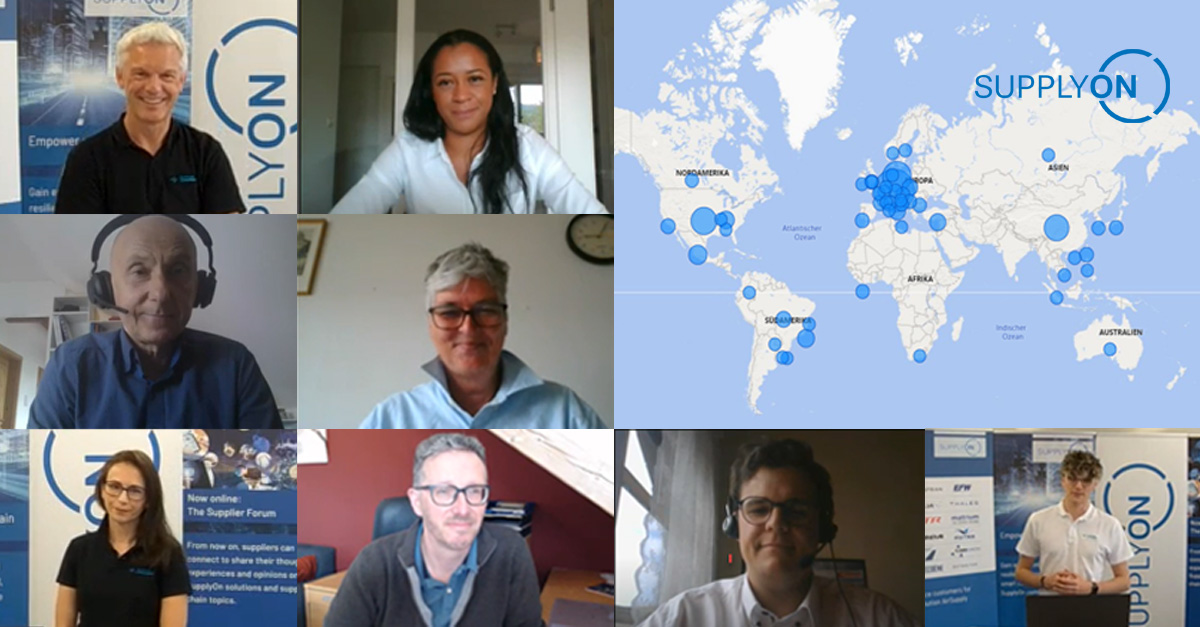 Just like last time, we had several surprises for our audience. For the first time, we had a speaker on board from the customer side who presented ZF Friedrichshafen's digitalization strategy for feasibility studies in the sourcing process. Secondly, in two video clips, we revealed a potential expansion of the existing service portfolio on which our product managers are currently consulting. But first things first. Find out more about the highlights of the last Supplier Community Day below:
How exactly does software development work at SupplyOn and how can suppliers get involved in this process? Sabine, Team Lead / Manager for Supplier Quality Management in the SRM & Portal Solutions division, touched on these questions in her keynote speech. Because regardless of it being user interviews, online surveys or beta tests, we collect supplier feedback and include it in the development of our solutions. During the Supplier Community Day, we took the opportunity to ask future users of our new features and potential solutions.


Tips and tricks within Performance Monitor, Problem Solver and Project Management
Our Supplier Community Days thrive on the motto "give and take". After all, our goal is to ensure that suppliers get as much out of our events as possible. In particular, tips and tricks to make life easier for the users of the individual solutions are always highly valued. This time, for example, our listeners learned…
… what is important when processing complaints with Ishikawa and 5-Why in the Problem Solver,
… how to display the customer's corrections in the Performance Monitor with just one click,
… and that the customer can determine in Project Management whether suppliers can delete attachments or not. This is an important hint for users who have searched in vain for this function in the past.
From the life of a supplier
According to our surveys, the suppliers' stories are ranked as second most popular topic at the Supplier Community Days, right after the tips and tricks.
We were therefore very pleased to welcome Samuel, Product Manager Sales Tier 1 and SupplyOn Administrator at ElringKlinger AG (one of the world's leading system partners to the automotive industry, ElringKlinger specializes in lightweight solutions, e-mobility, sealing and shielding technology, tooling, and engineering services.
With 180 SupplyOn users at ElringKlinger, Central User Management is of particular importance to him as an administrator. This enables Samuel to centralize the coordination of the creation, modification and deletion of SupplyOn users. Standardized mapping of these processes is thus possible, and can be carried out easily.
But see for yourself what Samuel has to say about the use of SupplyOn at Elring Klinger:
We thank you, Samuel, for your great feedback and support of the Supplier Community!
Martin from the Corporate Supplier Management department at ZF provided a concrete illustration of the practical relevance together with the motivation for using Technical Review at ZF Friedrichshafen AG with his premiere as a speaking customer representative:
Feasibility studies at ZF are exclusively carried out via SupplyOn
He explains what this means and how it came about as follows:
Technical Review from SupplyOn is our tool for working with all our suppliers and also with potential suppliers with regard to the feasibility study in the sourcing process. We have transferred our feasibility study questionnaire from Excel and Word documents to Technical Review.
After this statement, Martin shows the suppliers click by click how they can work with ZF in the Technical Review in future. Thank you for your contribution to the Supplier Community Day, Martin!


Where is the journey heading with our quality solutions?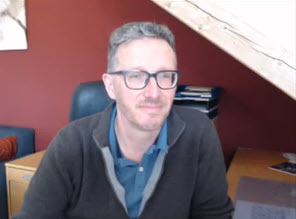 In the next topic, News and Roadmap, we took a look at the planned developments in the solutions for quality processes. Martin, our Product Manager for Supplier Relation Management, presented the planned enhancements in the quality solutions.
He showed the suppliers, for example, how we will expand the Technical Review solution. In the future, suppliers will be able to launch the Supplier Initiated Change Request (eSICR) and thereby inform the customer about product or material changes by themselves.
Martin also revealed to the audience an idea for a development that, although still far from the start of the project, appears to have broad appeal. To this end, after two short video clips he asked the participants about their needs in that particular area and about the potential value of the proposed solution. Involving our suppliers at such an early stage is definitely a novelty and hardly possible even earlier in the development process. 


Supplier Community: We present our offering for suppliers 
Like every Supplier Community Day, this one ends with an update on the Supplier Community initiative. After all, Supplier Community Days are just one part of what we offer to our suppliers on the platform. From Supplier Info Events through the Supplier Forum all the way to the Supplier Membership — there are many ways to get involved and benefit from the activities.
We are excited about the high attendance rates at our supplier events and are fully committed to making the next one another success. So stay tuned to find out what's coming next for our Supplier Community!