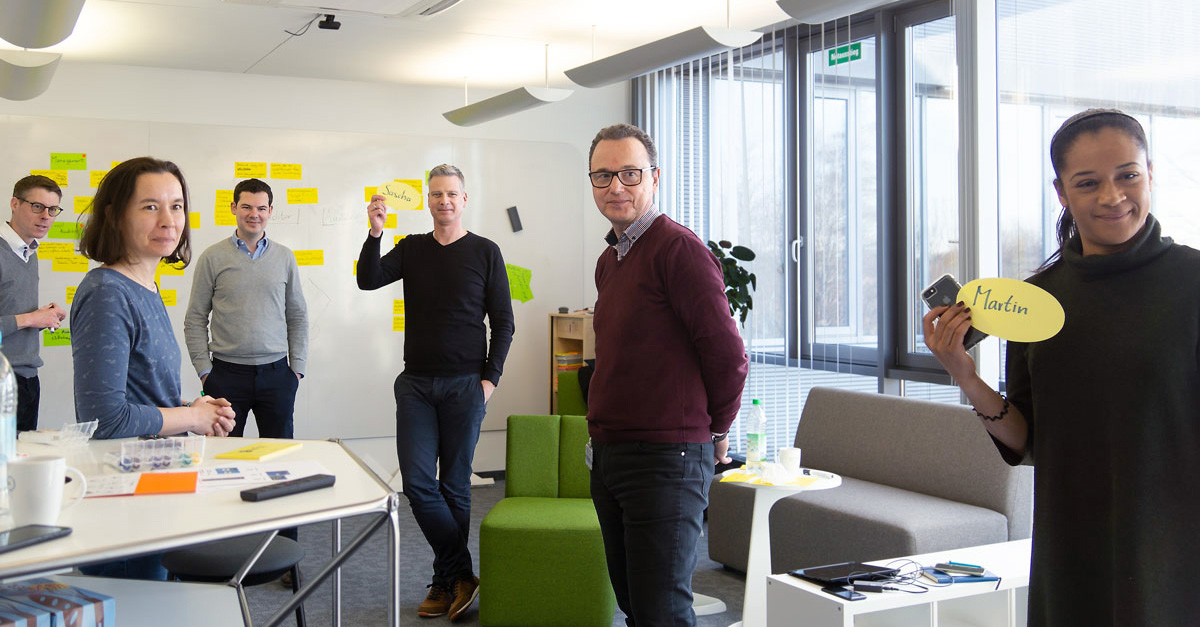 "How do we generate enthusiasm among our customers?" This is the key question on Sabine Moudilou's mind. As Manager Supplier Quality at SupplyOn, she is currently looking into the potential for a new audit management solution. For her, this is about more than optimally meeting customer needs. More than covering as many market requirements as possible in a new solution. It is about the "Wow" factor. I.e. something that users themselves may not even have thought of — but that noticeably improves their daily workflow in one fell swoop.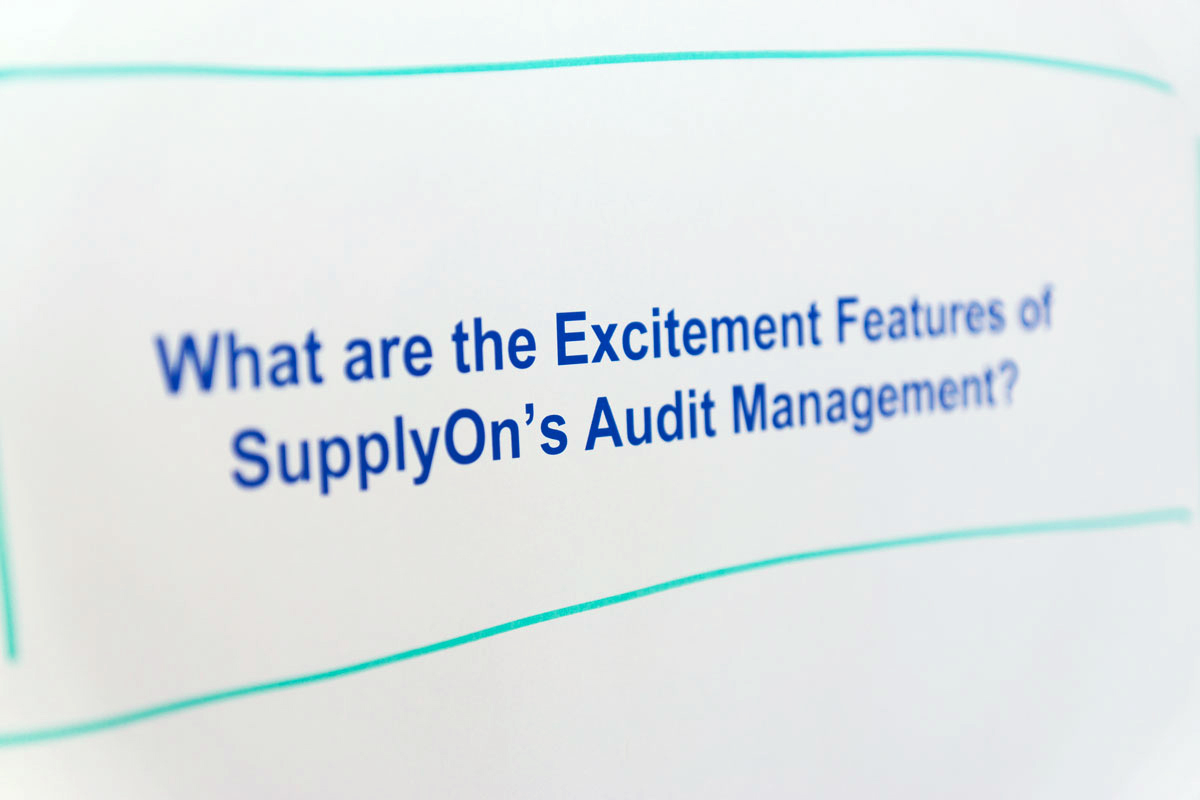 To find such an "excitement feature", Sabine organized a Design Thinking workshop. This creative method is particularly well suited to finding innovative, customer-centric solutions to complex challenges or topics that are not firmly defined. At SupplyOn, Design Thinking has been used for some time as part of the agile SAFe way of working.
Involve all stakeholders and user groups
The Design Thinking approach enables participants to "step out of their typical work routine and take a step back," explains Oliver Herzog, who is responsible for product management and development at SupplyOn and has led several of these workshops. The important thing is to include all potential stakeholders in the workshop or to incorporate their views and expectations, he emphasizes.
On the one hand, this refers to the mix of participants. In the case of Audit Management, for example, they come from a sales, consulting and UX background, have a strategic management view, possess business expertise or extensive customer experience. This diverse mix allows to integrate a broad variety of perspectives in the solution development process.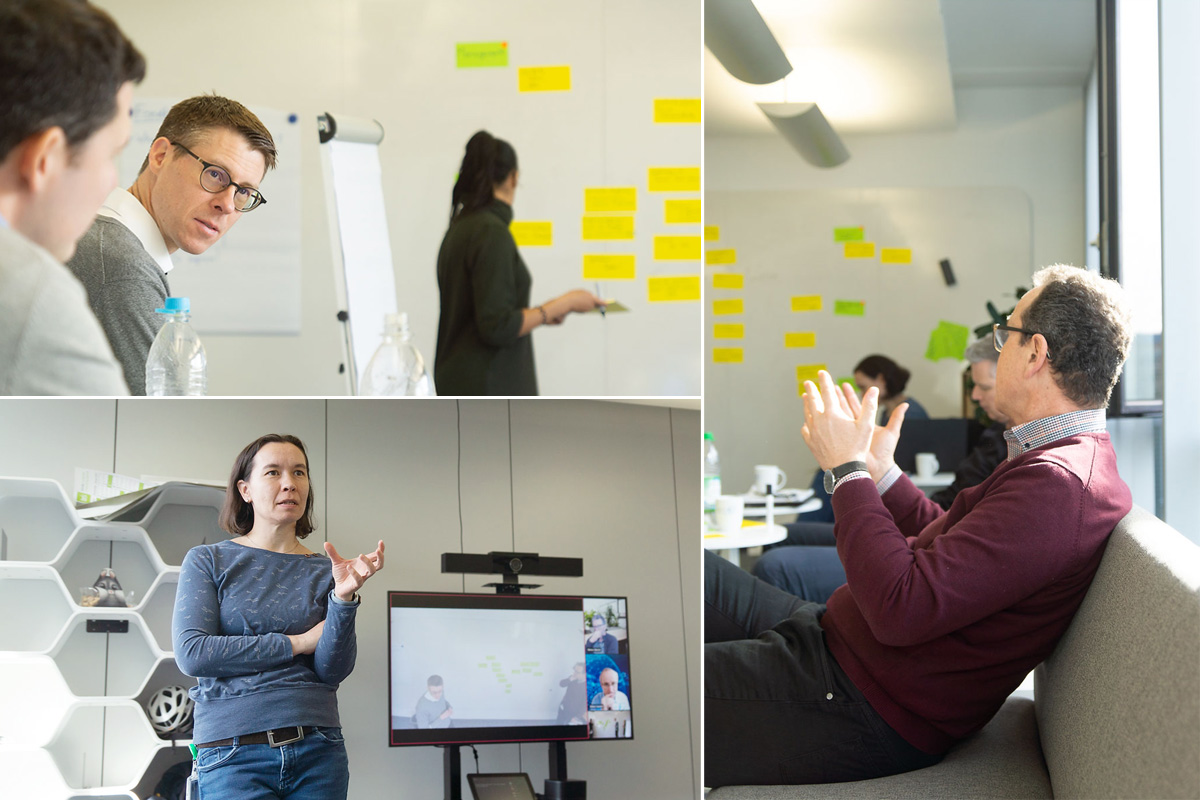 Just as important is to reflect the various user roles of the future solution. And these are very diverse: in our case, they include all those from the strategic to the operational level, both on the customer side and on the supplier side, who are in touch with the topic. Another approach would be to draw on already defined personas or to consider the different stakeholders in a classic buying center.
Diamond model: go from broad to narrow
Once all roles have been defined, the next step is to focus on the most important ones. This highlights an essential principle of Design Thinking, as Oliver points out. This consists of two diamonds, in which first "the scope is stretched as wide as possible, then condensed again."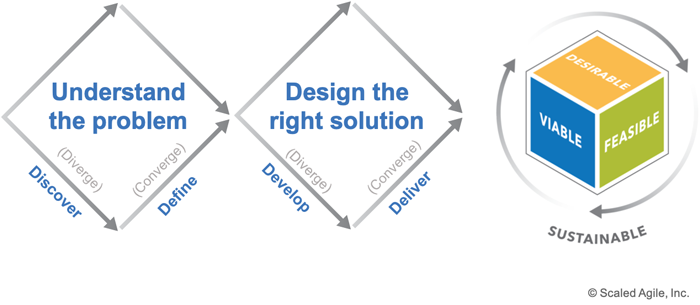 Focus on the problem to get to the solution
Based on the defined user roles, the next step is to work out their needs, interests and challenges. "Because in Design Thinking," says Oliver, "the focus is initially solely on the problem. From there, the solution subsequently takes shape."
Design Thinking thus acts — unlike classical requirements engineering, for example — completely detached from any existing solution approach. It is precisely this open-ended nature that leads to truly creative ideas and novel solutions.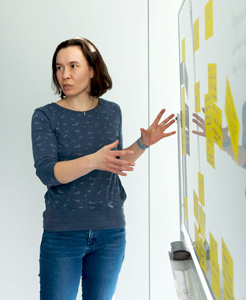 To find these innovative solutions, the first step is to brainstorm in smaller groups as many ideas as possible for solving the problems addressed. These ideas are first classified within the small group and then presented to all workshop participants.

An essential part of the method, explains Florian Rotter, Portfolio Manager and also internal facilitator of the Design Thinking method in the SRM area at SupplyOn, is to "reflect on each other and provide feedback."
The user's point of view
And indeed, this is one of the most exciting moments in the workshop, which provides the greatest "aha" moments: the participants literally put on a different hat, take on a previously defined user role, and critically evaluate the presented solution idea from this perspective. The spectrum of judgments and comments can range from "I'm not interested in that at all" to "Wow, I think that's really cool," depending on the respective user role.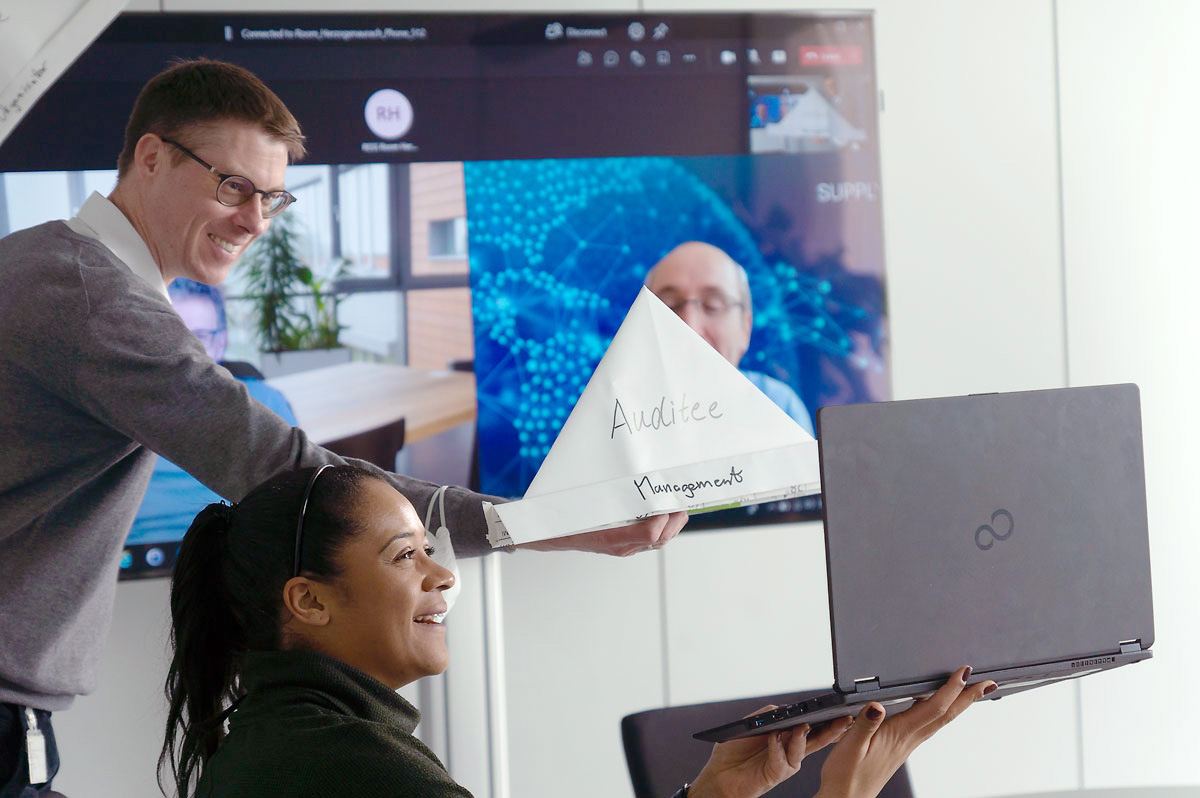 The diamond approach mentioned above (first diverge, then converge) is applied here as well: the numerous ideas are prioritized in order to further concretize the most promising among them in a second round. This already demonstrates how valuable the first round of evaluation has been. After all, the different perspectives of the various user roles and their possible concerns help considerably in further refining and improving the solution ideas.
"Wow" factor identified
The Lego case, with which the individual groups can model their elaborated ideas, remains boxed up this time due to a lack of time. This, however, also demonstrates an essential element of a Design Thinking workshop: "It is important to always remain flexible and react to the situation," says Florian. "Because every workshop is different."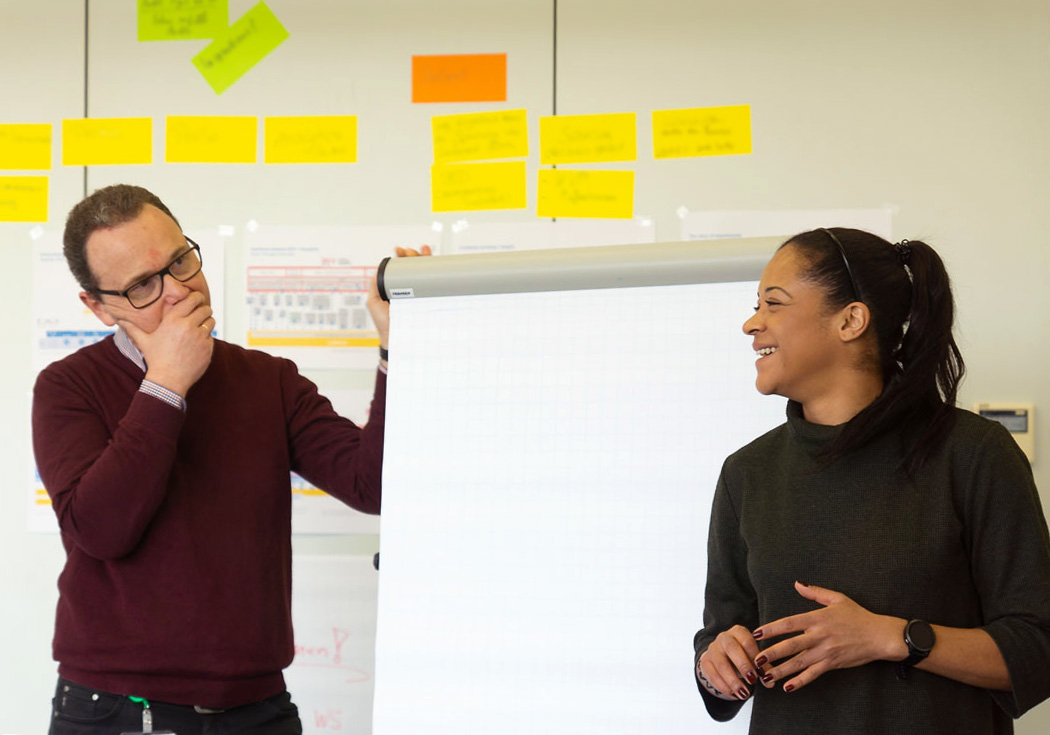 For him, the benefits of this method are obvious: you can achieve innovative results in a reasonable period of time and implement these in the near future. And indeed: Sabine has found two excitement features with her Design Thinking workshop. In an initial presentation and survey at the Supplier Community Day, these features met with great interest as suppliers see a real value-add in them. The next step is to validate the product idea in detailed user interviews. Then a Minimum Viable Product (MVP) is planned, which will afterwards be intensively tested with end users and further refined based on their feedback.