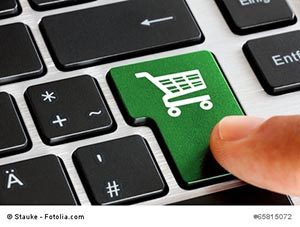 Requests for quotations for indirect materials are on the increase, but the related processes are often not continuous. Many companies wrestle with incompatible media because their process, from sourcing to ordering, uses disparate technologies. A lot of them purchase indirect materials using a standard SAP SRM system. Here, detailed workflow rules enable the person creating the shopping cart to handle everything right down to dispatching their order and logging the goods received. But when it comes to inquiries and requests for quotations, there is no cohesive system at all. SupplyOn has now closed this gap!
How does the SupplyOn platform manage to integrate the established RfQ process with your standard in-house SAP SRM system?
SupplyOn links the advantages of its collaboration platform – with around 12,000 registered suppliers – with your company's SAP SRM system.
How does it work?
Purchasing receives a request from an operating department and decides that none of the existing master agreements should be used and that there are several possible suppliers. They then initiate the RfQ process by creating a request on the SupplyOn platform from the existing SAP SRM shopping cart. On the collaboration platform, they can conveniently add to the transmitted data and invite any number of suppliers to submit bids. When the bids have been submitted, Purchasing chooses the best bid and awards the order to that supplier. The SAP SRM shopping cart is automatically updated with the correct data.
Avoid media incompatibilities and help ease Purchasing's workload
The key advantage of this solution: you create a continuous electronic process. Using the solution developed by SupplyOn, the SAP SRM system can easily be connected to the SupplyOn platform via a standard connector. Media incompatibility is a thing of the past: the SAP SRM system is linked to the SupplyOn platform with a single sign-on. Consistent data in both systems increases your process reliability, and the continuous process eases your Purchasing department's workload.