10 years of AirSupply – the supply chain platform of the aerospace industry celebrates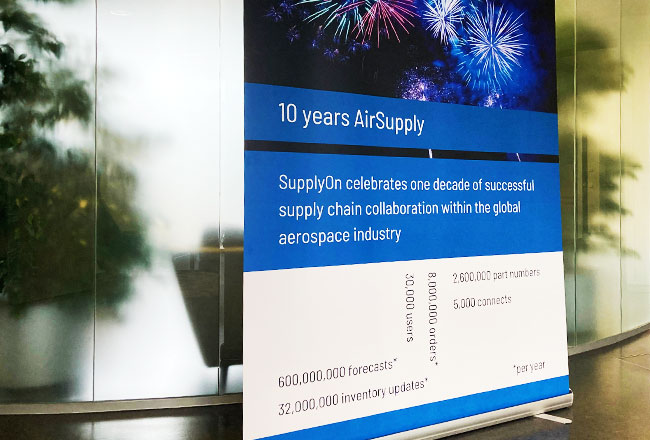 Exactly 10 years ago, on 22 November 2011, the SCM solution for the aerospace industry AirSupply went online. On this day, the first transaction between Airbus and the supplier of the first hour, Elektro-Metall Export GmbH from Ingolstadt, was exchanged via the jointly developed AirSupply solution. One year later, Airbus had rolled out its entire supplier base for production materials, consisting of 700 companies. As a result, the previously used individual solution could be switched off at the end of 2012.
The automotive industry had set an example: at the turn of the millennium, a good ten years earlier, well-known automotive suppliers joined forces to launch SupplyOn as an online platform for digitizing the automotive supply chain.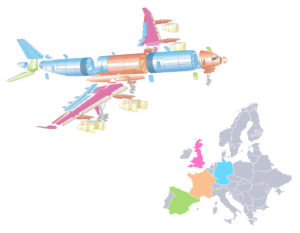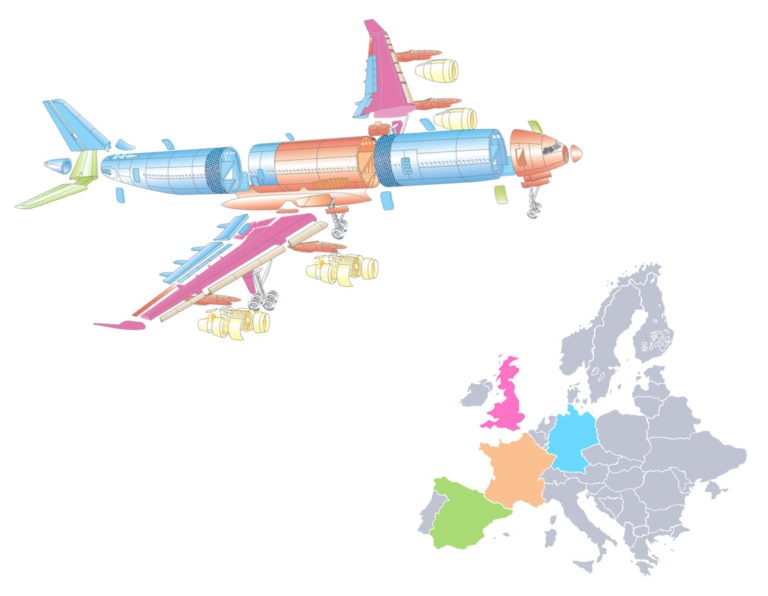 Following this example, the companies Airbus (at that time still with EADS as parent company), Dassault, Safran and Thales organized themselves in the joint venture BoostAeroSpace. The goal was and is to advance standards for processes and data formats in the aerospace industry and to communicate via one joint industry platform.
Learn more in this video:

Going global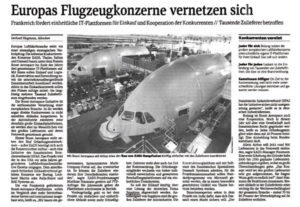 The ambitious goal of becoming the backbone of the European aerospace supply chain within a few years has even been exceeded over the years: AirSupply is now used worldwide and connects aerospace manufacturers with their global supplier base — including several tier1 suppliers that also rely on AirSupply to collaborate with their own suppliers.
In addition, the functional scope of the solution has increased significantly: Along with pure SCM processes, quality and financial processes are now also handled in a structured, secure and efficient manner via AirSupply.
The level of automation achieved in some cases is enormous: For example, the end-to-end purchase-to-pay process used by Airbus in invoice verification and settlement achieves an automation rate of well over 90 percent – process cost reductions included. 
Success story in numbers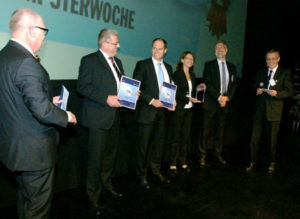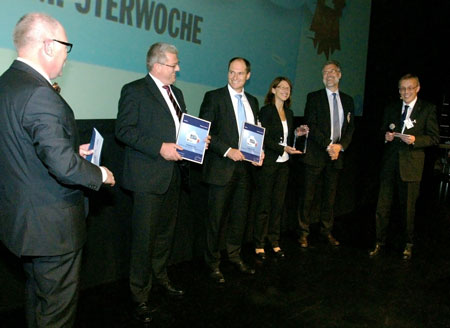 Today, 2,700 aerospace companies with more than 5,000 customer-supplier relationships and 30,000 users benefit from AirSupply in their daily business: 600 million forecasts, 8 million new orders and 32 million stock movements are processed every year. In total, there are 2.6 million part numbers whose ordering process is handled via AirSupply. And the trend is rising.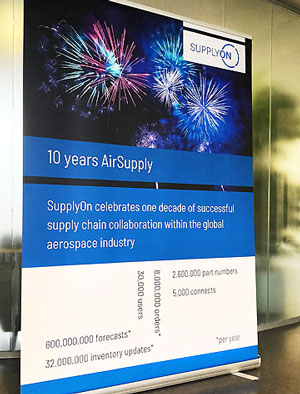 SupplyOn's recent new customers for AirSupply – including Leonardo, RUAG Aerostructures as well as GroupeLatécoère – contribute to the continued growth and global success of the AirSupply community. Other new SupplyOn customers have recently launched their AirSupply implementation projects – so stay tuned!