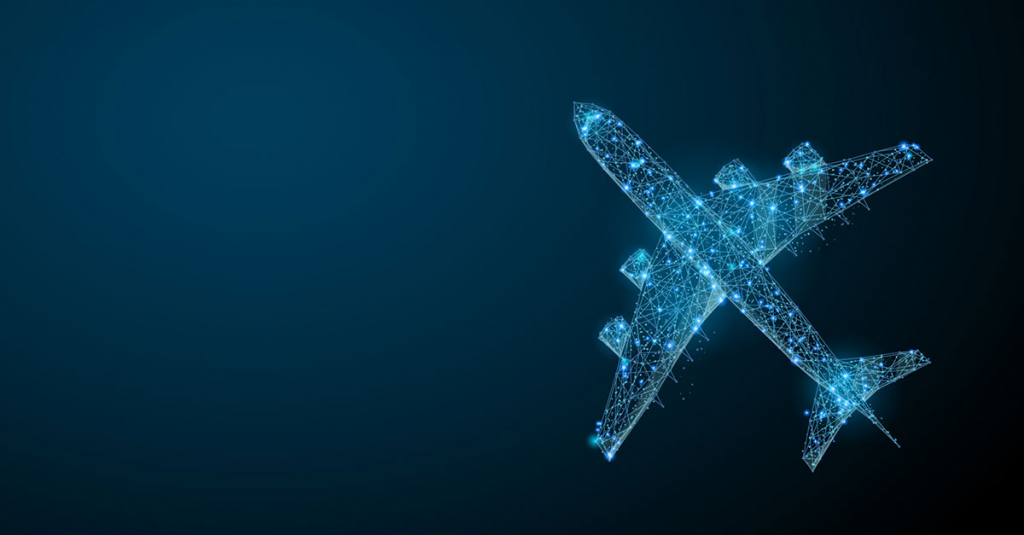 New Patrons and a new now virtual setup
Amid the Covid-caused "Lockdown light", the 10th anniversary of the Aviation Forum had to be celebrated virtually. Prof. Dr. Johannes Walther welcomed about 1,500 participants and 100 partners, sponsors and exhibitors, during times of unprecedented crisis. The core topics of this conference were Digitalization, Sustainability and Partnership. He thanked the three patrons of the event, Airbus COO Dr. Michael Schöllhorn, Volker Thum, Managing Director of the German Aerospace Industries Association and Dr. Michael Haidinger, President of Boeing Germany.
How the Patrons gave guidance in unprecedented times
Dr. Schöllhorn emphasized the need to safeguard the industry ecosystem, with the goals to increase competitiveness, resilience and sustainability. Nobody could really predict the effects of this pandemic. There would be a post-Covid world. He gave confidence by emphasizing that the best way to build the future is to shape it ourselves.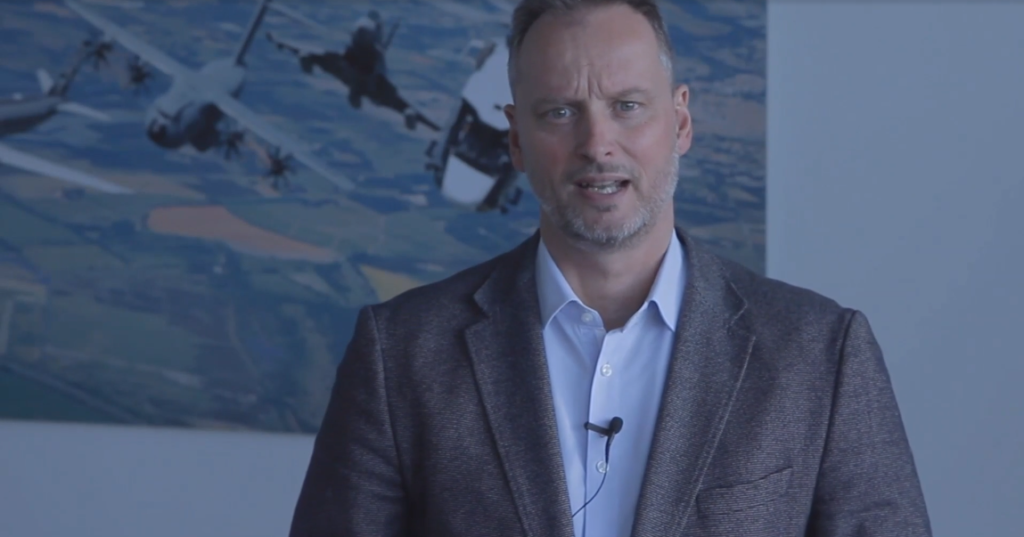 Volker Thum addressed the dramatic effect of the Corona crisis with up to 90% drop off in seat capacity and 40% drop off in sales for Germany Aerospace Industry and that many SMEs are bleeding out. Nevertheless, the long-term goal of climate neutral flying would not be changed by Corona. As a sign of hope, he referred to growth again in Asia and opportunities in the military.
Dr. Michael Haidinger emphasized that previous crisis events had also been mastered, e.g. 9/11 or the financial crisis 2000. But this time there was an extremely hard hit of Boeing due to 737 MAX grounding (at the time he spoke, the foreseen ungrounding by FAA was not in the news yet) and Covid. The first delivery of the Boeing 777X is targeted for 2022.
How the aviation industry learns to fly again
One key topic was how long passenger traffic will need to recover to the level of Pre-Covid. This was discussed between the industry experts Scott McLarty from Spirit Aerosystems, Michael Santo from h&z, Emmanuel Remy from Mecachrome, Oliver Dreier from Airbus and Thierry Mootz from Latécoère
For single-aisle, rates could be back to 2019 level in 2024/2025, while for long-range, this will likely happen not before 2027/2028. Helicopters and military programs are less impacted. Post-Covid Aerospace landscape will be different than before and M&A activities are on a level never seen before.
Close partnerships and visibility along the supply chain were highlighted. Thierry Mootz from Latécoère, mentioned, SupplyOn AirSupply , to cascade down demands of the OEM.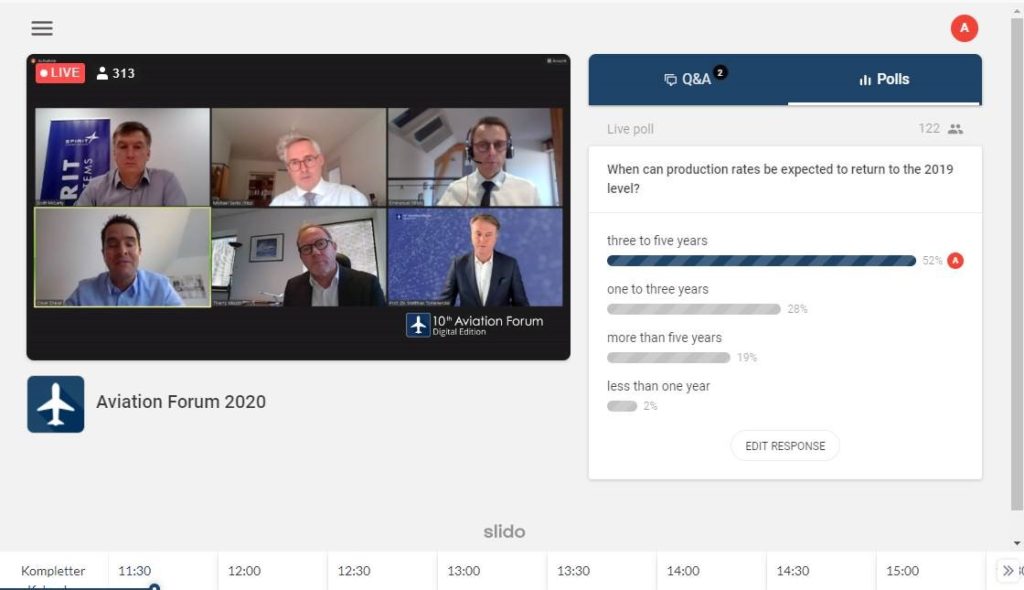 Risk Management in Covid times
The Risk Management panel discussion with Denzil Lawrence from Boeing, Gabriel Oehme from Airbus, Patrick Marous, from ThyssenKrupp Aerospace and Stephan Ohl, from AlixPartners dabated not only in-crisis management but also risk mitigation activities for the "new normal" future. One key finding was that visibility and trust between the supply chain partners truly matter.
Which disruptive technologies drive the industry
Dr. Klaus Schneider from Liebherr Lindenberg shared the Liebherr success story of how additive manufacturing / 3D print at Liebherr entered series production, and how the challenges were met until the EASA certification was reached.
Dr. Klaus Richter, the former patron of the Aviation Forum and now with Bain & Company, presented an impressive comparison of the energy provision and conversion efficiencies of different Aerospace fuel concepts, like Kerosene, various hydrogen approaches, and battery concepts, with their pros and cons.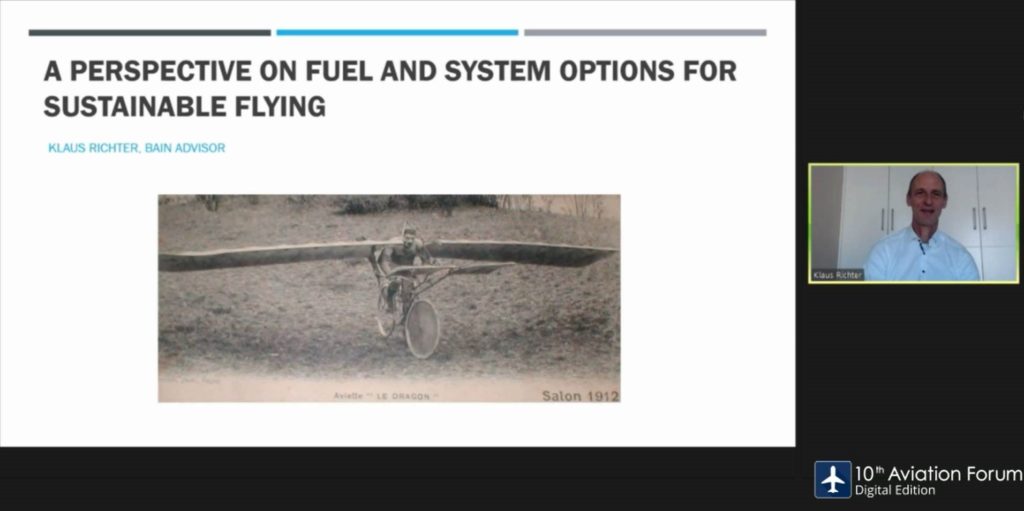 Bill Holler from ALA Germany GmbH presented how digital certificates of conformity based on DIN 9012 could avoid a lot of paper and manual work and promote digital test reports in the future.
Sustainability in the supply chain
Matthias Gramolla from Airbus, shared about sustainability in the supply chain. He emphasized connected supply chain roadmaps and top-down governance, building on standards and industry solutions as well as defined processes and tools as well as tasks and roles.
Which Top 5 Supply Chain Challenges need to be tackled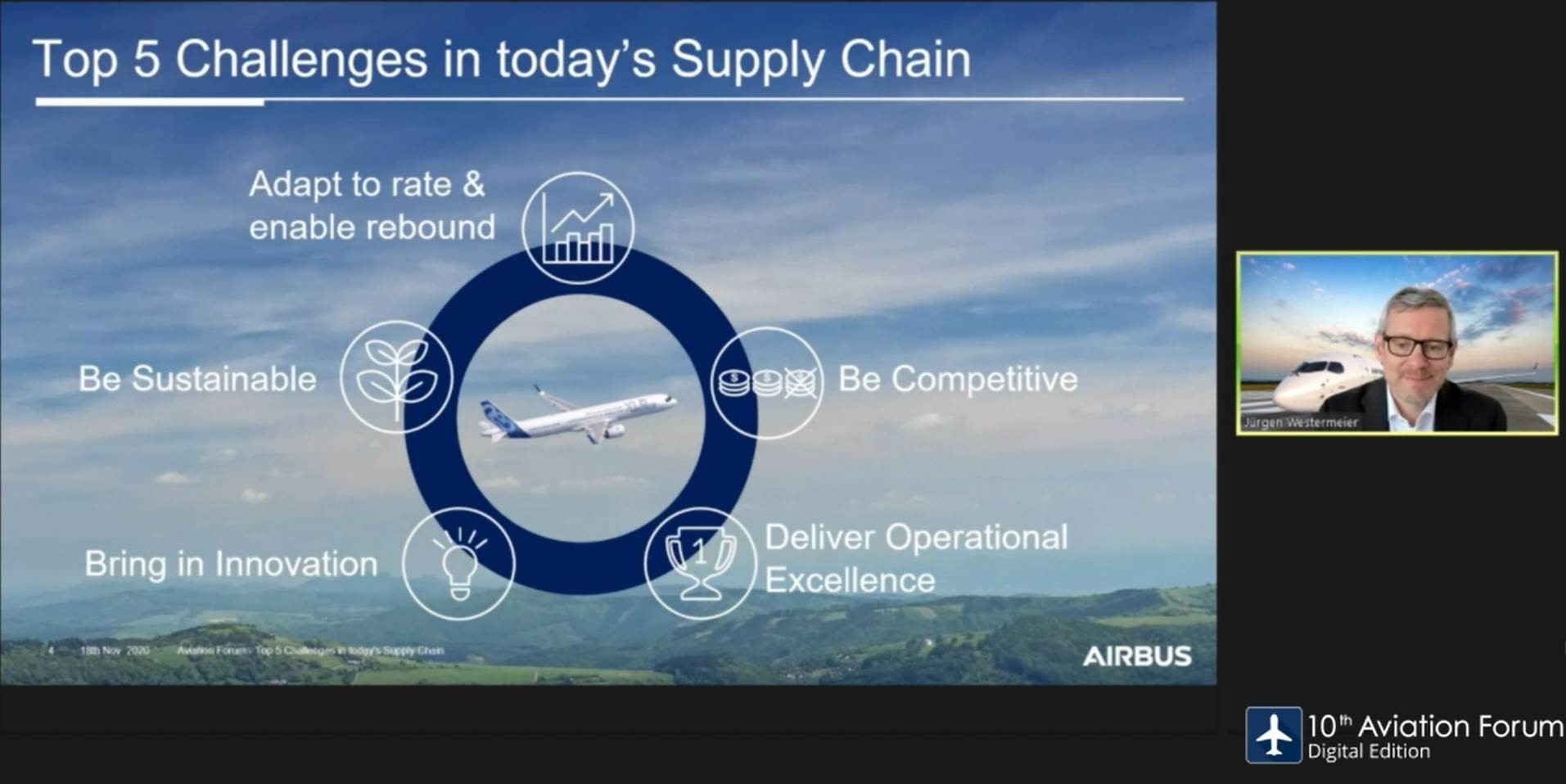 1st challenge: adapt to rates and enable rebound
2nd challenge: be competitive
3rd challenge: deliver operational excellence
4th challenge: bring in innovation
5th challenge: be sustainable
He highlighted that it shall not be thinkable to deliver parts without applying APQP, the Advanced Product Quality Planning process.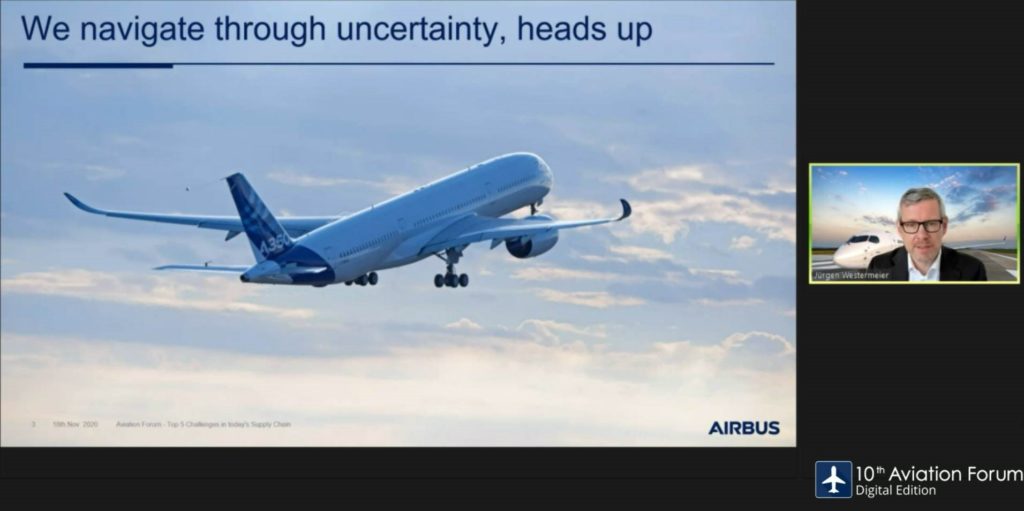 In his closing address Professor Dr. Johannes Walther, IPM, expressed the wish to meet physically again for the Aviation Forum on Dec 7 -8 2021, in Hamburg. This first virtual Aviation Forum truly exceeded expectations and has been a major accomplishment.
Congratulations and a big thank you to the whole IPM team!