Industry 4.0, M2M and the Internet of Things and Services: What are the challenges?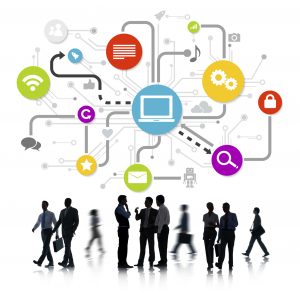 Many studies have examined the opportunities afforded by Industry 4.0, M2M and the Internet of Things and Services. And all of them show that networking aspects of life that are completely independent at this time will yield opportunities that would have read like something from a science fiction novel just ten years ago.
But, as I mentioned in my previous post, we need to bear in mind a few important parameters of crucial importance to the success of the technologies we are discussing here:
Standardization of the information to be transferred (formats, content) and compatibility of the transmission channels.
All the standard activities we are familiar with (and those mentioned above as well) largely use proprietary protocols for data exchange that inevitably involve a certain degree of competitiveness. These protocols are certainly appropriate over the short term and for pilot applications. But: This approach does not work for sustained, large-scale use. A cross-company and professionally operated solution is essential here.
Lessons learned: e-business projects at the turn of the millennium
We can draw parallels with e-business projects conducted in the automotive industry around the year 2000: while some companies developed and rolled out solutions on their own here, others formed consortia with the aim of adopting a collaborative and standardized approach to modeling processes using Internet-based platforms or "marketplaces."
Independent solutions have had to contend with high costs, a lack of acceptance and disproportionately high operating and servicing complexity. Even worse, the IT specialists who developed these solutions a good ten years ago have long since moved on or retired, which makes updating the solutions to current requirements very difficult or extremely expensive.
In an example of one (quite successful) consortium effort from this period, SupplyOn, established in 2000 by Bosch, Continental, Schaeffler and ZF to bundle these companies' e-business activities, not only delivered on cost-effort sharing, the results of the cooperation have also generated effects that are relevant to Industry 4.0 and the Internet of Things and Services and are now being felt:
In modeling processes on the Internet-based SupplyOn platform, consortium partners explicitly focused on processes that do not differentiate the brand or the company. This has led many other companies from the automotive and manufacturing industry to join SupplyOn.
Instead of simply defining standards in committees and having everyone implement them independently, consortium partners agreed to implement the standards using a systematic, procedural approach or make them accessible using standardized interfaces.
Having multiple companies involved in the operational processes work on a central platform not only enables access to the same information at runtime, it also makes it possible to draw on these data to provide add-on services that would otherwise be expensive or impossible to model in an in-house ERP system.
Standardization: crucial to success
Personally, I've been following developments in the areas of Industry 4.0 and IOT with great interest. The lessons we've learned in past years form the foundation of the expertise we use to design professional, cost-effective information channels among companies that want to implement productive scenarios in these areas. In addition to the familiar interface formats XML and EDIFACT as well as SAP-specific IDOCs, SupplyOn offers a global network of over 12,000 companies that exchange goods and services over this central platform.
SupplyOn has also been integrating demand and transport management as well as empty processes for several years. From here it is just a short step to Industry 4.0: In essence it makes no difference whether the trigger is an MRP run or a component reporting a defect and needing to be replaced. The crucial issue here is that the information gets to those responsible for shipping the spare part as quickly as possible. We've achieved the ability to do just that—thousands of times over, whether in Germany, the United States or China.
We still don't really know what aspects of life Industry 4.0 will impact. There are numerous applications in the automotive industry. Just a short step from SupplyOn to Industry 4.0: automated and cost-efficient information exchange among companies is already possible.