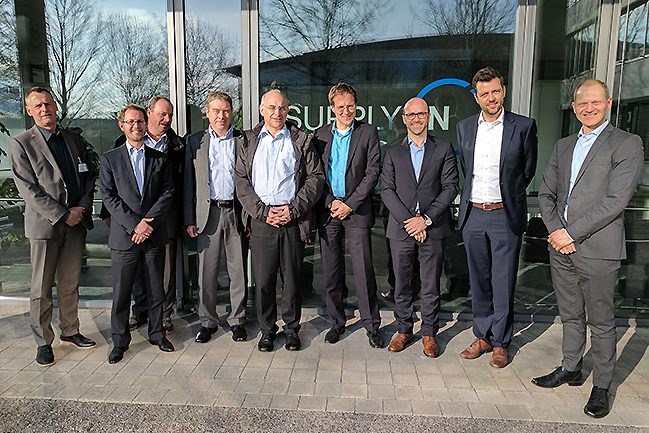 SupplyOn has always made collaboration a top priority. But this includes much more than partnerships between companies and their suppliers. The concept of community is also a key element for these alliances. We develop solutions not just for an industry, but also together with the industry.
As part of this commitment, we created the Rail Industry Council last year. Its main objective isto facilitate a dialog about current issues, projects and the experiences of the railway community. The second meeting of the council was held at the end of March and was attended by our customers Bombardier Transportation, Faiveley Transport, Schweizerische Bundesbahnen, Siemens Mobility and Siemens Wind Power.
Synergies in the supplier rollout
The focus of the morning discussions was primarily on collaboration among buying companies. Attendees talked about their experiences and success formulas for electronic supplier onboarding. The central conclusion was that communication within the community enables hurdles to be avoided and synergies to be created.
After a joint lunch, the afternoon discussions focused on ways to sensibly expand the RailSupply solution. In addition to having a digitalized purchase-to-pay process extending from the order to the invoice, the companies attending the meeting stressed the need for a step-by-step extension of supply concepts such as Vendor Managed Inventory (VMI). Other issues that were discussed in-depth were increased transparency in the supply chain, for instance with the help of Visibility & Analytics, and the innovation drivers traceability and condition-based maintenance.
Once again, the meeting underscored the importance of personal discussions, which are the only way to examine an issue from various perspectives. One particularly pleasant development: A real community feeling has emerged in which everyone pulls together. The common goal is to advance the digitalization of the rail industry's supply chain.
We are already looking forward to the next meeting!