Students
Our offering: Great opportunities to develop and grow in a stable, innovative and forward-thinking company.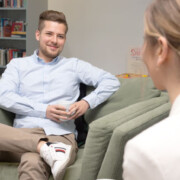 Your career opportunities at SupplyOn
If you want to put theory into practice and are ready to grow with new challenges, you will find excellent conditions at SupplyOn.
At SupplyOn, students have the opportunity to gain relevant professional experience in a modern IT company through working student jobs, internships or writing their theses.
You can quickly take on responsibility for challenging tasks and exciting projects. You will develop your skills in an innovative environment and make a real contribution with your efforts! We are very happy to hire our successful student employees as permanent employees after they have completed their studies.
SCM & Finance Solutions
Work with us on innovative, integrated solutions to optimize all demand and supply processes.
SRM & Portal Solutions
Develop integrated solutions for successful supplier management with us – from master data management to successful supplier development.
TM & Analytics Solutions
Win in-depth AI-based supply chain insights with us for greater transparency and maximum supply security.
IT Operations
Join us in ensuring the smooth operation of our SaaS applications – globally and around the clock.
Architecture, Security & CIT
Work with us to evolve platform architecture and security.
Consulting
Comprehensive consulting services for the implementation and successful use of the SupplyOn solution portfolio.
Your path to SupplyOn
We work as an agile recruiting team, which means that you get to know your future team members right from the start. This gives you the opportunity to get an idea of our corporate culture, working atmosphere and team spirit.
You can also find more information on applying to SupplyOn in our FAQ.
Your start with us
It is very important to us to involve new colleagues from the very beginning and to integrate them into their teams. As part of our structured onboarding process, you will get to know all of SupplyOn's business units in the first few weeks, giving you a deep insight into our solutions, processes and structures right from the start.
Introduction & Setup
On your first day, we will provide you with modern IT equipment and ensure that all accesses function correctly. We will then give you a general introduction to the SupplyOn organization.
Business unit presentations
During your first weeks with us, we will invite you to various appointments where we will introduce you in detail to all of SupplyOn's corporate and product areas.
Subject-specific training
Even before you start, your future team will prepare an individual training plan for you. This way, we ensure that you can quickly work independently and network within the company.
Your development and career opportunities
You shape your path!
We give our employees the opportunity to take on different tasks and roles and to develop personally and professionally. As part of an annual personnel development meeting, you and your manager determine the next steps in your professional and personal development.
We promote internal knowledge transfer with agile learning formats such as brownbag meetings, Rotary Days and learning tandems. We also maintain an extensive internal knowledge base and provide you with access to digital learning platforms.
You might also be interested in…