A Magic Quadrant Leader… Again!
2022 Gartner® Magic Quadrant™ for Multienterprise Supply Chain Business Networks
Learn why Multienterprise Supply Chain Business Networks (MESCBN) are essential for succcessful supply chain collaboration.
And why SupplyOn was named a Gartner Magic Quadrant Leader for the 4th time in a row.
Your Supply Chain
Empowered. Connected. Visible. End-to-end.
SupplyOn empowers you to drive efficient, resilient and sustainable Supply Chains –
through intelligent collaboration and visibility solutions in the best, enabled industry community
End-to-end collaboration with your suppliers
SupplyOn connects you with your suppliers along all collaboration points.
Intelligent collaboration and visibility for your intelligent enterprise.
How SupplyOn supports you – our unique offering

Watch out for more insights
Our latest innovation use cases
Successful companies put their trust in SupplyOn

We have chosen to work with SupplyOn, because we know that this partnership will guarantee us to meet effectively our ambitious objectives.

Thanks to the solution, we have standardized and increased the efficiency of our procurement workflows within the Latécoère group. 

Thanks to AirSupply, we can now work with our suppliers much more efficiently and transparently.

AirSupply is a powerful tool. We benefit from high traceability, reactivity and inventory control in our supply chain.

Siemens aims to digitize its entire P2P process thoughout the group in an end-to-end fashion.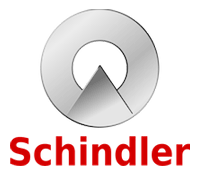 Our global supplier management has become much more efficient with SupplyOn.

The WebEDI solution from SupplyOn is used for handling series logistics and financial processes at BMW Group.
The SupplyOn solution allows manageable integration of thousands of suppliers and service providers into our digital world.

The strategic decision to go with SupplyOn to introduce AirSupply was certainly the right one for Airbus.

One important factor in the decision to go with SupplyOn was the company's financial stability, professionalism and industry know-how.

Practiced industry standards are the key to success in digitalizing the rail industry.

Schaeffler wins 2016 elogistics award for innovative transport order management provided by SupplyOn.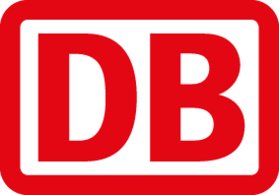 Our suppliers now receive order data group-wide from just one single source." (In: BIP – Best in Procurement)

The shared SCM platform for cross-company collaboration lets us strengthen our competitive position.

The integration of AirSupply into our "DAHER enterprise 4.0" is a success story.

Hirschvogel ensures maximum transparency of its stock level in cosignment warehouses.

SupplyOn is a very valuable and practical tool that enables us to further optimize our collaborative processes with customers and suppliers.

Our experience with AirSupply has been very good. Coordination with our suppliers improved significantly.

The Swiss Federal Railways (SBB) is transforming its ordering process to an end-to-end digital process using RailSupply by SupplyOn.

Several divisions of the Safran Group use AirSupply from SupplyOn.

For us, SupplyOn is a central partner providing long-term support as we further develop our portal strategy in the procurement field.

With SupplyOn, we opted for a provider that offers a portfolio that comprehensively covers our requirements.

Our strategy is to focus on our core competencies. That is why we chose SupplyOn as a strategic partner for supplier management.
SupplyOn gives us the ability to integrate all supplier-related processes for which – until now – we have not had a technological basis.

We were convinced by AirSupply's core idea: A shared solution for the entire aerospace industry.

MANN+HUMMEL GmbH uses SupplyOn WebEDI for efficient handling of logistics and financial processes.

We believe that AirSupply will meet our expectations and as a result strengthen the global performance of the supply chain.

With the Finance Portal from SupplyOn, we have gained a great solution for us and our suppliers.