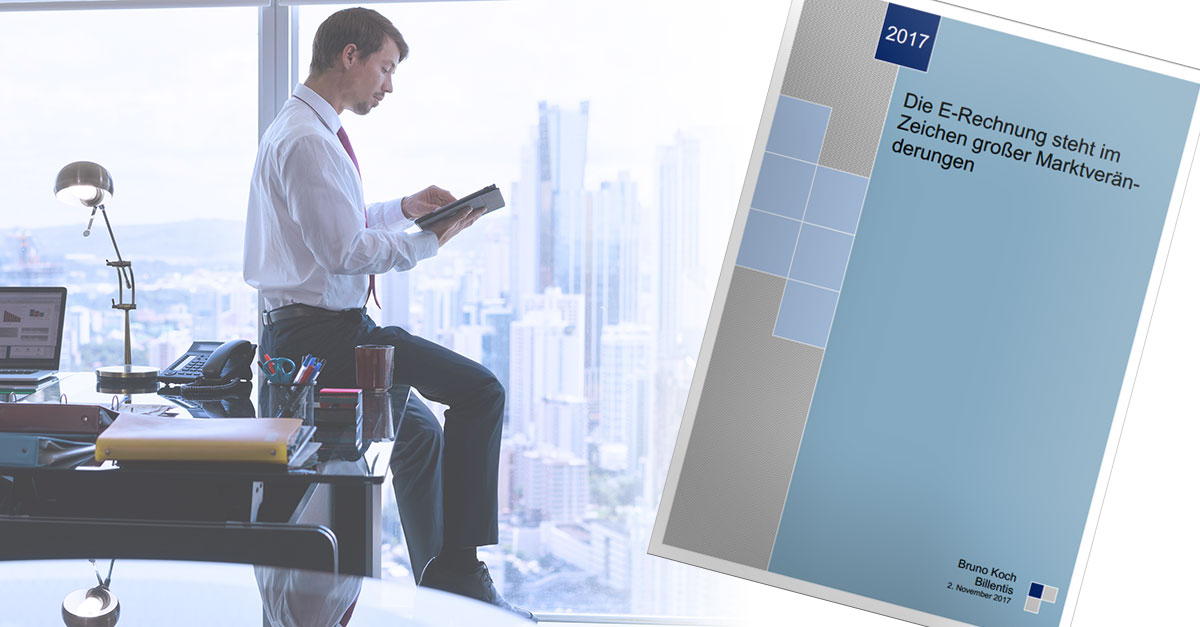 Electronic invoicing is gaining ground. However, according to the 2017 edition of the Billentis Report, this environment will change fundamentally in the coming years, due mainly to regulatory requirements with an increasing trend towards tax clearance systems and new technologies. The good news: both lead to significant cost savings.Even greater savings can be achieved by completely automating business processes.
According to the authors of the report, digital transformation is no longer an option, but rather a necessity. Consequently, the question of how companies can exploit the opportunities offered by digitalization is more important.
The Billentis Report sees great potential in new technologies such as cloud services, blockchain, advanced analytics and the Internet of Things. Above all, however, it is important to minimize the heterogeneity of the systems used, document exchange channels and formats and the processing processes. The goal must be a holistic strategy for the automation of business processes.
Billentis Report diagnoses trend towards professional invoicing platforms in the cloud
The trend in Europe is towards professional e-invoicing networks (clouds). It is essential that companies think beyond pure electronic invoicing.

This is precisely where SupplyOn comes into the picture: Its Invoicing solution is based on a holistic approach that considers the entire invoicing process, beginning with the purchase order. This solves the problem of discrepancies and poor data quality in invoices. In addition, it provides a clear reference to the actual order – including all updates in the ordering process.
This means that the data of the purchase order is updated and enriched during the processing of the purchase order – for example, information from preceding documents such as order confirmation, shipping notification and goods receipt. In the end, correct data forms the basis for invoicing.
This has decisive advantages over conventional electronic invoices: First of all, it ensures an unambiguous reference between the invoice and the order, which not only ensures that the transaction is compliant with tax requirements but also considerably simplifies and expedites invoice reviewing.
Secondly, it simplifies the invoicing process for the supplier, because the data in the system is enhanced throughout the order and supply process. This data is then available for the invoice with the respective values. In addition, the supplier also has transparency about his outstanding invoices and their status.
Moreover, an audit of the invoice data ensures it complies with legal requirements, thus avoiding unnecessary costs due to formal errors.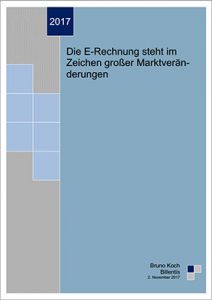 The Billentis Report finds the answer to today's challenges in a constantly changing market environment precisely in the field of electronic invoice process automation:
It is the key component to significantly reduce costs, improve working capital and make costs more elastic.
Click here for the latest Billentis Report or to book a consultant.
For more information on the integrated SupplyOn Purchase-to-Pay process watch this video:

And this video shows how easy it is to issue invoices via SupplyOn: