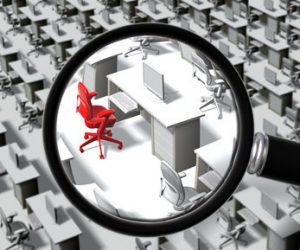 In many organizations, the optimization of procurement processes and the resulting savings are primarily sought and found in the purchasing of direct materials. Some people still underestimate indirect purchasing and fail to appreciate its significance: "How can I possibly optimize buying a pencil?"
But indirect materials involve much more than pencils, pens, and coffee machines. There are far more important and complex areas, such as the whole of the company's IT equipment, its office furniture and – not to be underestimated – the procurement of all kinds of services.
It really is well worth thinking about possible process optimizations in the procurement of indirect materials, which can achieve significant procurement savings.
SupplyOn can help you optimize your processes
How can SupplyOn help you save money? SupplyOn supports the entire purchase-to-pay process for indirect purchases, from requests, through processing orders and entering services performed, right down to electronic invoicing. One especially interesting aspect – for optimal collaboration with suppliers – is the new connector between your standard in-house SAP SRM system and the SupplyOn platform. So what are the benefits?
SAP SRM offers excellent opportunities for the procurement of indirect materials, but does have some weaknesses in sourcing, which SupplyOn has now eradicated. This means that you can now use SAP SRM to directly initiate an RfQ on the SupplyOn platform and make use of all its advantages.
These include integrating a number of suppliers without first having to create master data for them, prompting suppliers to provide detailed costings in their bids, and a number of convenient evaluation options.
This blog post tells you in detail how to use this process optimization.
It is also possible to incorporate a quantity inquiry process when purchasing services. The key advantage is that you no longer need to involve your purchasing department, thus significantly reducing its workload. Via the link between the shopping cart in SAP SRM and the SupplyOn platform, the person placing the order can send a direct request for the appropriate quantity of the required services to a vendor with pre-negotiated prices.
The services performed and goods supplied are entered online by the supplier and this information is then transferred to SAP SRM. Buyers no longer need to manually enter these records themselves. This improves the process significantly.
You can find a detailed description in this blog.
SupplyOn Board member Dr. Stefan Brandner has also identified growing interest in realizing the savings potential offered by indirect procurement within the market:
In recent years, numerous enterprises in the manufacturing industry have focused on optimizing their global procurement of direct materials. Here, processes have been highly standardized and comprehensive cost reduction potential has been realized. Within the market, we have once again noticed growing interest in optimizing the purchasing of indirect materials and, in particular, the procurement of services.
These new functions are designed to achieve this. The improved solution closes a functional gap in the market and allows the efficient handling of the procure-to-pay process – both for direct and indirect materials – via one central system. As a result, the purchasing of services in particular can be professionalized on a group-wide basis. This helps our customers to take advantage of the huge potential for savings in the indirect sector too."
Let's end with a brief glimpse into the future: In some areas of the market we can observe the fusion of direct and indirect material processes. With SupplyOn's comprehensive technology, your procure-to-pay processes can cover all your procurement needs. We have laid the functional foundation for providing efficient support for both areas and will continue to help you employ best practices for optimizing your direct and indirect purchasing.