Successful realignment of indirect procurement: SupplyOn congratulates its customer Bosch on winning the "BME-Innovationspreis 2016"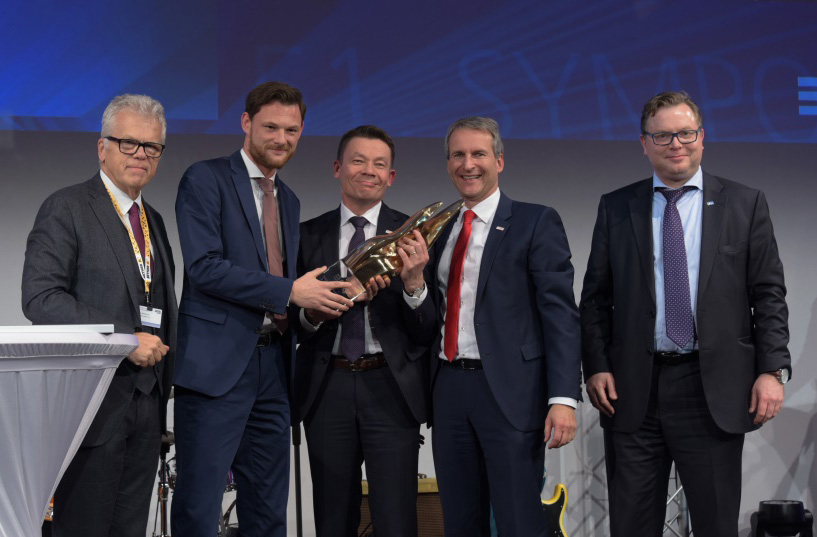 Robert Bosch GmbH was awarded the "BME-Innovationspreis 2016" for its innovative realignment of indirect procurement – a step which will further strengthen the company's long-term competitiveness.
Integrated IT solutions form a key element of this realignment – and SupplyOn has made a decisive contribution in this respect: It is only thanks to the interplay between the in-house IT systems and the integrated purchase-to-pay solution from SupplyOn that is possible to tie in thousands of service providers and suppliers of indirect material and capital goods to realize a seamless end-to-end process.
A key part of the seamless process is the new e-invoicing solution from SupplyOn, whereby central accounting can also be comprehensively incorporated into process and IT integration.
Indirect procurement became significantly faster and more efficient – worldwide
As part of the prize-winning realignment, Bosch has merged the 230 purchasing departments around the world on an organizational level, which has the advantage of providing the company with a regional presence and reinforcing the global material field strategy. It has also been possible to significantly reduce administrative activities in favor of strategic tasks and cut the overall costs of the purchasing organization.
Jörg Mimmel, Executive Vice President of Corporate Purchasing at the Robert Bosch Group summarizes the benefits of the realignment as follows: "Our progression from a location-based handling of purchasing and procurement processes to a globally established purchasing organization oriented around materials fields has paid off. We are able to act more quickly and efficiently thanks to the significantly improved automation level of the ordering processes. We have succeeded in getting our employees and managers on board with this goal and therefore made significant contributions for Bosch. Our internal business partners are also reaping the benefits thanks to the earlier integration of lower procurement costs.
With this, Bosch has consequently promoted the trend towards digitilization for procurement as well and tapped into the significant potential of purchasing 4.0. To find out more about this prize-winning project, visit the BME homepage at: http://www.bme.de/bosch-gewinnt-den-bme-innovationspreis-2016-1873 (in German only)