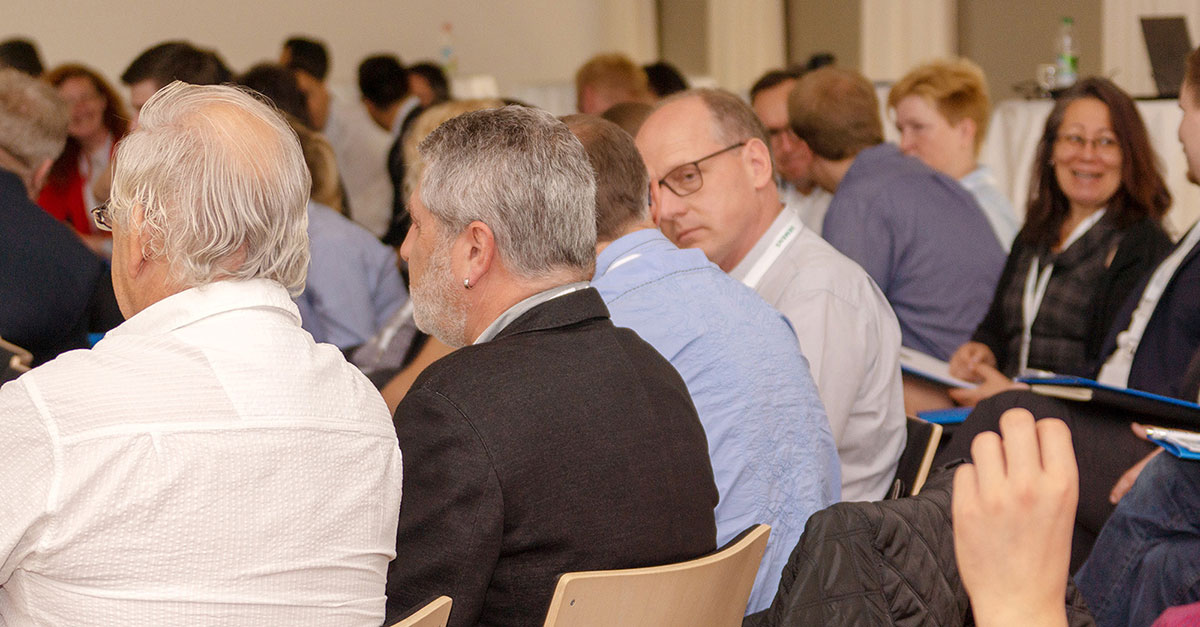 Following last year's successful premiere, Siemens once again invited its suppliers to exchange experiences with SupplyOn. And over 60 participants came to Freising on 26 June to advance the digitization of the supply chain.
The Ecosystem thrives on feedback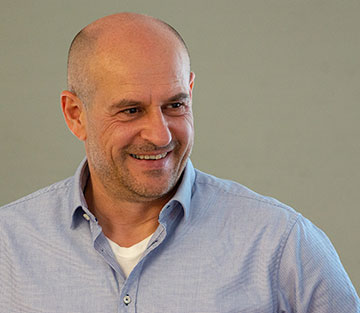 Thomas Holzner, Program Manager Digitization at Siemens, was looking forward to the exchange: "I am very pleased that we are once again able to continue this exchange with our most important partners, suppliers, our premium partner SupplyOn and our Siemens colleagues. We are all part of a digital ecosystem. Which depends on feedback – this is the only way we can continuously improve."
The following figures show that digitizing the Siemens supply chain is a very complex undertaking: The Group works with 90,000 major suppliers and uses 42 different ERP systems in its 9 divisions, 35 business units and 220 factories.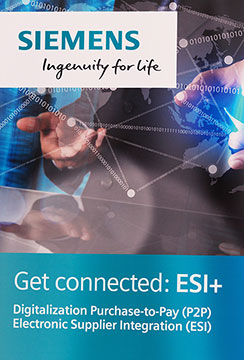 Despite these challenges, Thomas Holzner sees significant progress in the digitization process. Because the internal push-concept has long since changed turned into a pull-concept: Interest and participation in the project is growing steadily. This is mainly due to the advantages that result from digitized processes: Since technical drawing data and other relevant information can also be exchanged via SupplyOn, a clear version management is automatically created – so far one of the biggest challenges in day-to-day cooperation in project business with suppliers.
What is particularly important to him is that the entire process be fully digitized. In other words, from the digital purchase order, via the digital confirmation, all the way through to the digital invoice. And by the latter he is not referring to PDF invoices via e-mail, as some suppliers still issue them. On the contrary: In order to increase the degree of digitization in invoices as well, he is considering charging suppliers a "cause-based processing fee" for PDF invoices in the future.
Industrial ecosystems are gaining in importance
Markus Quicken also emphasised how important it is that digitization gain momentum. From his extensive experience with other customers, he knows that things often move far too slowly. He cited the automotive industry as a prime example with its slogan "Go digital or go home".
This is precisely why the suppliers' day is so important to Markus Quicken: it offers the ideal opportunity to discuss how added value is created and an optimal platform for obtaining feedback on how to further optimize the usage.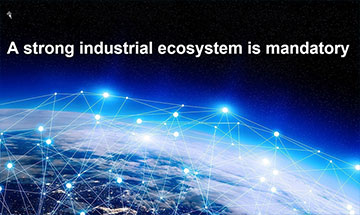 He emphasized: "Industrial ecosystems such as SupplyOn will become increasingly important in the future in terms of competitiveness. Individual portals, in particular as far as supplier acceptance was concerned, did not provide the necessary solution.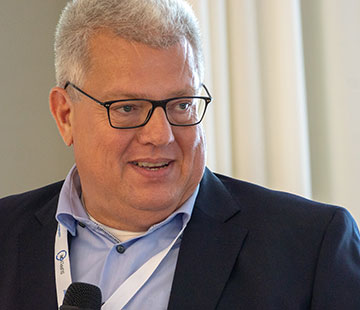 As a general rule, Purchase to Pay (P2P) is the basis on which other processes are based and deliver added value, such as the serialization initiative in the rail sector. "Ultimately, it is primarily a matter of maximum supply reliability with equally high part quality and low stocks," says Markus Quicken. The fact that the process also becomes compliant, due to a documented and verifiable process is a further plus.
Using a customer as an example, he demonstrated the considerable increases in efficiency achievable with integrated solutions. For example, the rate of automatic invoice bookings (one click, no touch) in the cited case rose from 50-60 % to almost 100 % due to the use of SupplyOn.
At the same time, Markus Quicken warned that companies must still do some homework that had previously been neglected when switching to digitized processes. However, it is important to approach this process step by step and also address issues such as document management, complaints management or APQP in addition to delivery and invoice.
Digitization offers further optimization potential
Markus Quicken gave two examples showing the enormous optimization potential offered by digitization: firstly, connection to the supplier's Manufacturing Execution System (MES) creates a high level of transparency, thereby ensuring a win-win situation for both sides – customer and supplier. It enables the customer to keep an eye on production progress in terms of his delivery requirements and respond early on if there is any sign of a bottleneck. Secondly, experience shows that this generates information for the supplier that was not previously available – for example that certain production materials have been in stock for six months because they are attracting fewer orders or none at all.
Another example cited by Markus Quicken were the potential improvements offered by Machine Learning: this enabled the accuracy of delivery forecasts to be improved from +/- ten days to +/- three days.
The various facets of digitization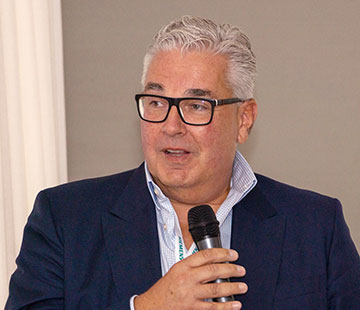 The subsequent panel discussion focused on various aspects of digitization. Martin Berbalk, VP Supplier Quality Management with Siemens, presented the SupplyOn quality management process, for example. This "electronic quality file" contains all relevant information, making the previously commonplace e-mail ping-pong a thing of the past. Here, all processes run on an automated basis via SupplyOn template.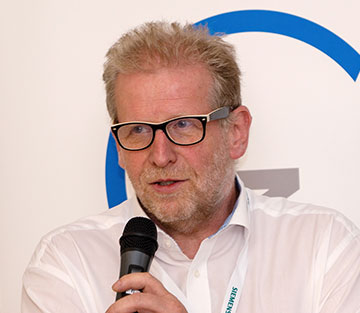 Wolfgang Böhme, Corporate Process Owner with Siemens and responsible for the SCM area, sees huge benefits in traceability: who has ordered or supplied what, when and to what specifications – all this is documented in the system.
André Truskowski-Jonas, responsible for business excellence at Siemens Mobility, also explained further advantages of consistent digitization from the supplier's point of view: "The traceability of components is becoming increasingly important – not just for safety-critical parts but more and more for cost-intensive and mobility-critical components, too. This is the central principle behind Rail Cloud. Without a fully digitized procurement process, it isn't possible. Here we benefit enormously from the fact that our processes have long been digitized via SupplyOn."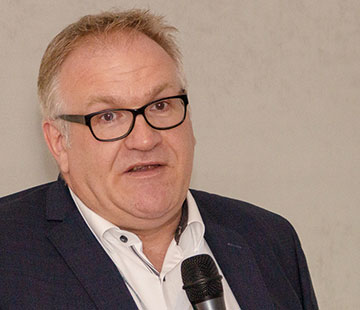 Digitization: from the strategic to the operational level
Re-invigorated after a lavish finger-food buffet, participants went onto discuss specific issues with SupplyOn and Siemens experts in so-called Topic Corners.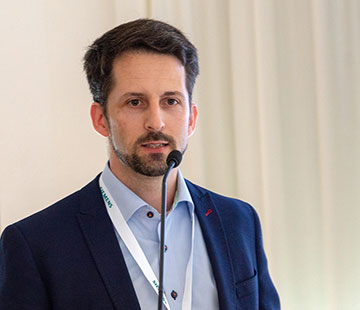 Before participants examined problems in greater depth at round-table discussions, Andreas Kolb, project manager for Electronic Supplier Integration (ESI+), presented the project as a whole in a little more detail. According to Kolb, Siemens is planning no less than "end-to-end, Group-wide digitization of the entire P2P process".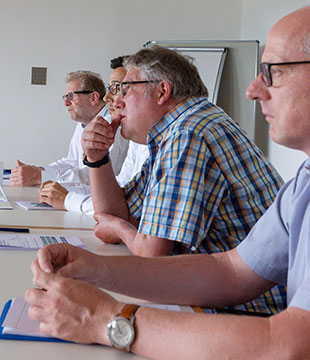 At the three round-table sessions, participants then had the opportunity to take a closer look at invoicing, document management and quality management. Discussions this year were significantly more operational in orientation than last year.
TThorsten Fülling, Director Business Development & Consulting with SupplyOn, was pleased at the outcome: "In terms of document management we found out that it offers even greater added value than expected. And with invoicing we learned that there's a lot more to discover and put into practice."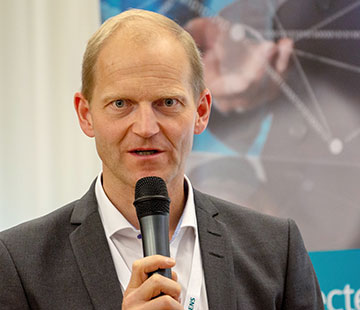 In view of the impressive depth of these talks, the next event may even focus explicitly on the areas of document and quality management.