AirSupply - Special conditions in 2021
Join the supply chain platform for the aerospace industry
Production processes in the aerospace industry are highly complex and require ongoing communication with suppliers. To boost efficiencies, the AirSupply solution from SupplyOn supports and simplifies all collaborative processes throughout the supply life cycle.
AirSupply is used by all major European players in the aerospace sector and is considered the industry's reference platform.
AirSupply supports the aerospace supply chain before, during and after the pandemic
Transparency of forecasts and orders
Follow-up and anticipation of payments
Collaboration on orders and deliveries
To support you in these challenging times, SupplyOn is offering highly attractive pricing conditions
 


AirSupply is directly linked to your ERP system, enabling structured and secure data flows. With AirSupply, you can share all the information essential to your supply chain with your suppliers, from procurement plans (Forecast), orders (Purchase Order), receipts (Goods Receipt)… to invoicing (Purchase to Pay).
Configurable and customizable, AirSupply makes every step of the process simple and intuitive.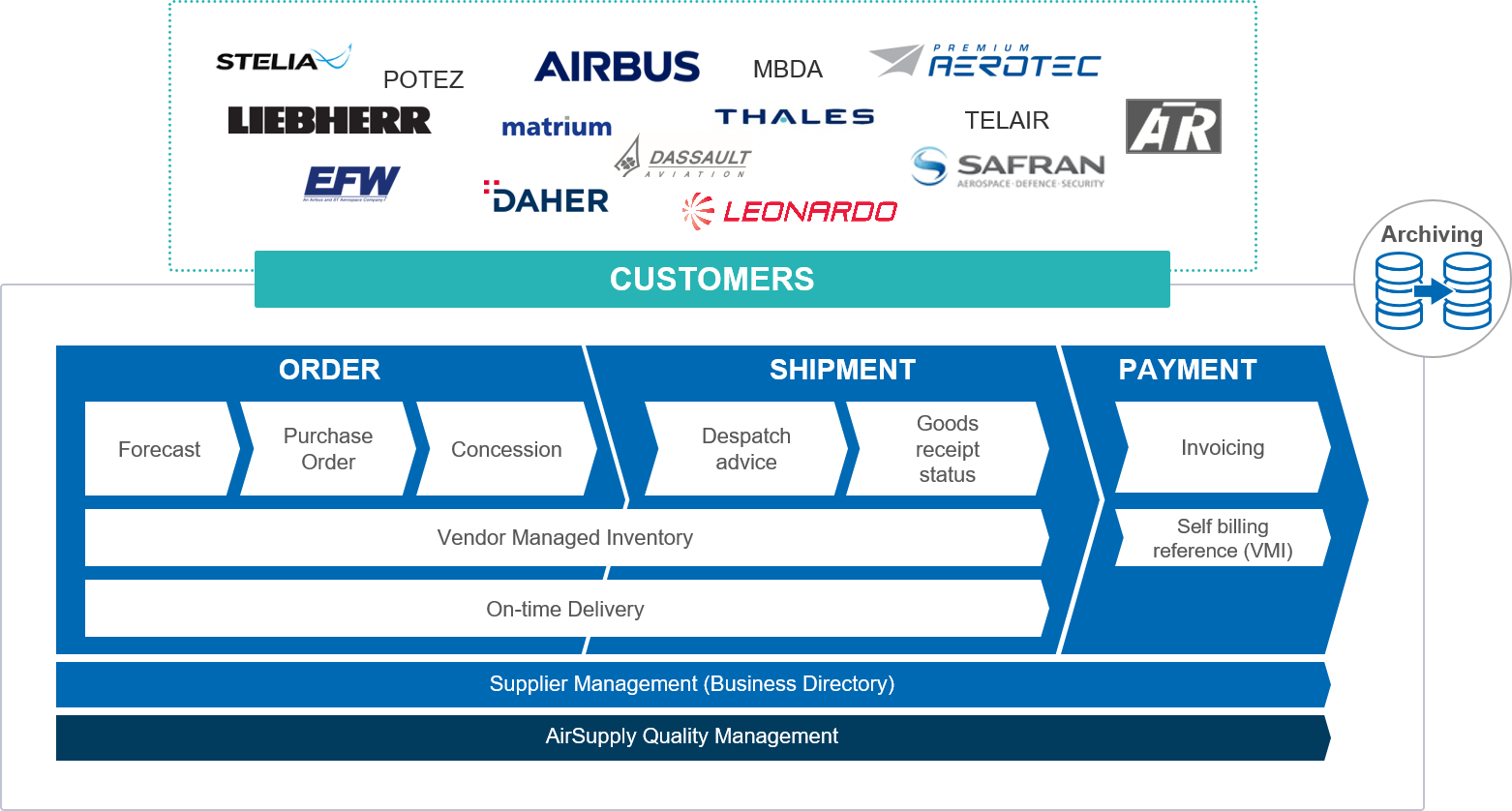 A unique platform used by the major players in the aerospace industry
Consistent processes that are harmonized and standardized: Forecasts, Orders, Shipping Notifications, Receipts, Consignment, Supplier Performance Measurement, Electronic Invoicing, Quality, (APQP, Concession, …)
Simplified usage available in 5 languages (French, English, German, Spanish, Italian).
Free customer support available 24/7
Global coverage with a multi-sector professional network around a central platform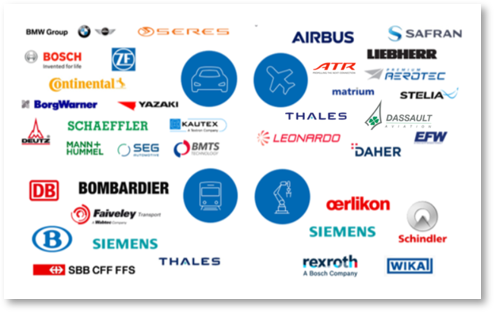 Major players from our target markets have already rolled out their strategic partners.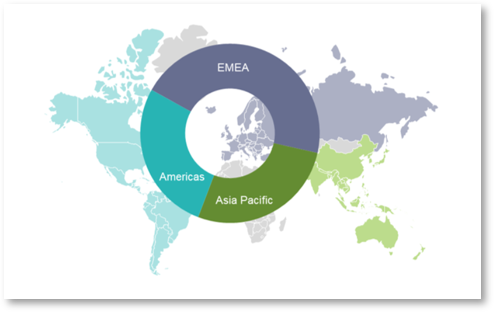 A worldwide network, that covers all the actors of your supply chain.
Contact us!
Fill in this form to receive your special offer: