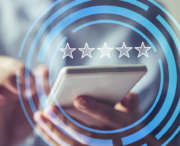 Performance Management
Clear facts and figures to maximize the performance of your suppliers in the long run
Sustainably increase the performance of your supply chain
To meet the increasing demands and requirements of your customers, your performance management needs to extend beyond the boundaries of your own company. In order to involve your suppliers in the continuous improvement process, current and valid evaluation data must be communicated to your suppliers regularly and promptly. With the ability to analyze historical data and compare it with current values, you create the basis for identifying and exploiting full potential for improvement.
Via SupplyOn, evaluation data such as parts quality and on-time delivery are transferred securely and automatically from your internal system to your suppliers. Numerous filter functions support your suppliers in easily evaluating the data from the company level down to the parts level. Traffic light functions directly indicate critical values. You and your suppliers can monitor the evaluations in graphical or tabular form over time to identify trends in development. Weak points are thus quickly identified. Your supplier can counteract with targeted improvement measures and increase his performance in the long term.
Your benefits of
Performance Management
Collaborative On Time Delivery (OTD) in the aerospace industry
A collaborative process between customer and supplier has become established in the European aerospace industry for evaluating delivery performance: Within fixed time horizons, delivery reliability is jointly validated between supplier and customer before this value is included in the overall evaluation. With SupplyOn, the collaborative evaluation process is mapped with system support: Before a delivery is recorded in the system as completed, the customer's assessment of delivery reliability is automatically queried. These evaluations are then regularly reconciled with the supplier, for example at the end of the month. This ensures maximum transparency in supplier evaluation for both sides and efficiently supports an increase in performance.
Would you like to get more information about Performance Management?
Just enter your contact details and we will get in touch with you as soon as possible.