Straightforward evaluation of your suppliers' capabilities
No more Excel lists and time-consuming e-mail ping-pong: In order to check the technical and logistical feasibility of the required components with your suppliers, you no longer have to manually send inquiries to your suppliers and then evaluate their responses by hand. SupplyOn Technical Review takes care of all this with a seamless, electronic and transparent process.
Simply enter your questions to your suppliers regarding feasibility, desired quality and quantity, deadlines and delivery conditions into SupplyOn. The selection of suppliers for the feasibility study is equally straightforward: All information from contact person to part number can be imported directly from your sourcing invitation to tender. The system-supported process ensures that you and your suppliers always work with the most up-to-date data and have a common knowledge base.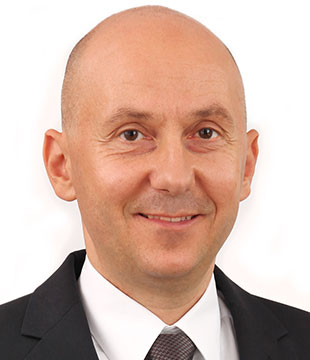 Saves time and streamlines workflows
"Normally very extensive feasibility studies are greatly simplified by SupplyOn Technical Review, because many questions have already been clarified in the process beforehand. SupplyOn Technical Review thus saves us an enormous amount of time and streamlines operations."
Martin Lerner, Project Leader Supplier Management, ZF Friedrichshafen
See at a glance whether the supplier can actually develop, produce and deliver the material
After you have evaluated the individual responses from your suppliers, Technical Review summarizes all data for you in a clear and concise manner. This allows you to see at a glance which supplier can fully develop, manufacture and supply the desired part. What's more, you also see which supplier best meets your requirements.
Fully integrated into your sourcing process
With Technical Review, your feasibility study is fully integrated into your sourcing process. You can utilize all the information already stored in SupplyOn, from supplier pre-selection and feasibility assessment to awarding the contract to the best supplier.
Moreover, when subsequently starting the APQP process with the supplier as part of your quality planning, all information, measures and documents are there at your fingertips. Technical Review thus supports you in completing the APQP project quickly and successfully. As a result, you can sustainably increase your efficiency, competitiveness and productivity.

Your benefits of
Technical Review
Would you like to get more information about Technical Review ?
Just enter your contact details and we will get in touch with you as soon as possible.