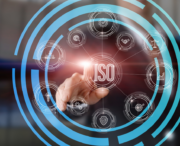 Certificate Management
A simple way to manage and maintain supplier certificates
Always up to date: the certificates of your suppliers
For certain certifications, your business is required to ensure that your suppliers' plants have the necessary quality and environmental certificates. In practice, certificate status is often requested and managed locally by individual departments – resulting in a huge administrative overhead for both sides. However, this doesn't give you a global view of your supplier's current certificate status.
With the SupplyOn solution for certificate management, you can retrieve up-to-date quality and environmental certificates from your suppliers in one central database – including a copy of the certificate and its date of validity. You have company-wide access to this centrally managed information. The benefit of this: your suppliers maintain their certificates here themselves. This ensures that they are updated, and that your supplier is automatically reminded to upload an updated version when the old certificate expires. This also means that you automatically have access to necessary proof of supplier certification when carrying out quality management audits.
Your benefits of Certificate Management
Interview
How AI optimizes certificate management
SupplyOn leverages artificial intelligence (AI) in certificate management. This saves time and optimally supports the user. When uploading a document, for instance, the trained intelligence automatically recognizes the certificate type and numerous meta data and inserts them into the corresponding fields. Find out how this works here from our AI expert.
Would you like to get more information about Certificate Management?
Just enter your contact details and we will get in touch with you as soon as possible.