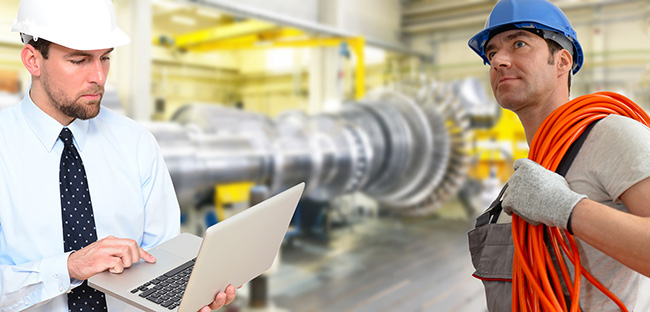 Nowadays, most leading companies have EDI interfaces in place to communicate their demands, improve demand visibility, and receive information about shipments. The most advanced ones use cloud platforms, allowing for real-time collaboration with suppliers and other business partners like subcontractors or carriers. It goes without saying, that analytics and big data play an increasing and critical role for companies in all industries.
This trend has had a huge impact on stocks reduction and optimization of procurement processes. But it has also increased reliability and provided consistent data. As a result, transparency is not just a concept anymore, but has become reality; and brings with it a common and trusted view and understanding between business partners.
Unfortunately, this will not prevent a business partner, at some point in time, to perform below a performance requirement or below a specified or required standard. The difference is that it is now easier to recognize and identify the problem, or the impact of the problem, and then to contact the supplier to resolve the issue. Either just to ask him to provide information regarding the reasons for the bad performance. Or, in the best of cases, to define action plans and corrective actions as part of the menu.
Take action management to the digital level
Quality Managers, Audit Managers, Supplier Managers and anyone in charge of planning, monitoring and dealing with suppliers to coordinate actions and scheduling, know that Excel files are inadequate. They tend to be enormous and gaining a global overview about what is going on is quite impossible. In case someone of the team is out of office, this can become critical, as no one knows where the specific Excel sheet with the latest status is. Alternatively and even worse, by the time the actions plans are shared via emails or a shared folder, it is often too late to realize that he is not using the latest version of the document.
Therefore, tracking and monitoring non-quality issues or action plan issues can become difficult and a source of inefficiencies, in a context where all processes must be lean and must contribute to improve the bottom line. On top, the day-to-day management of action plans, corrective actions, reminders and other formalities must also be managed. At the end of the day, how much time has been spent on doing the paper work? And how much on really solving the issues? Just think about all those emails being sent as reminders and all those autoreply emails you receive. Who is dealing with that? All this effort spent to manage and monitor ongoing activities becomes a real bottleneck when it comes to getting things done.
Gain a 360° view
At SupplyOn, we do not stop digitalization at the gateway. We take it one step further; we support customers that have reached a certain maturity level in their logistics operations to progress with their supplier development. Action Management and Problem Solver are, among others, solutions that our customers are using to extend visibility and transparency regarding quality and performance issues to keep quality performance on track. Last but not least, this will provide the possibility to enhance quality measures and reach a 360° view about your business activities with your business partners in a transparent, robust and efficient manner.