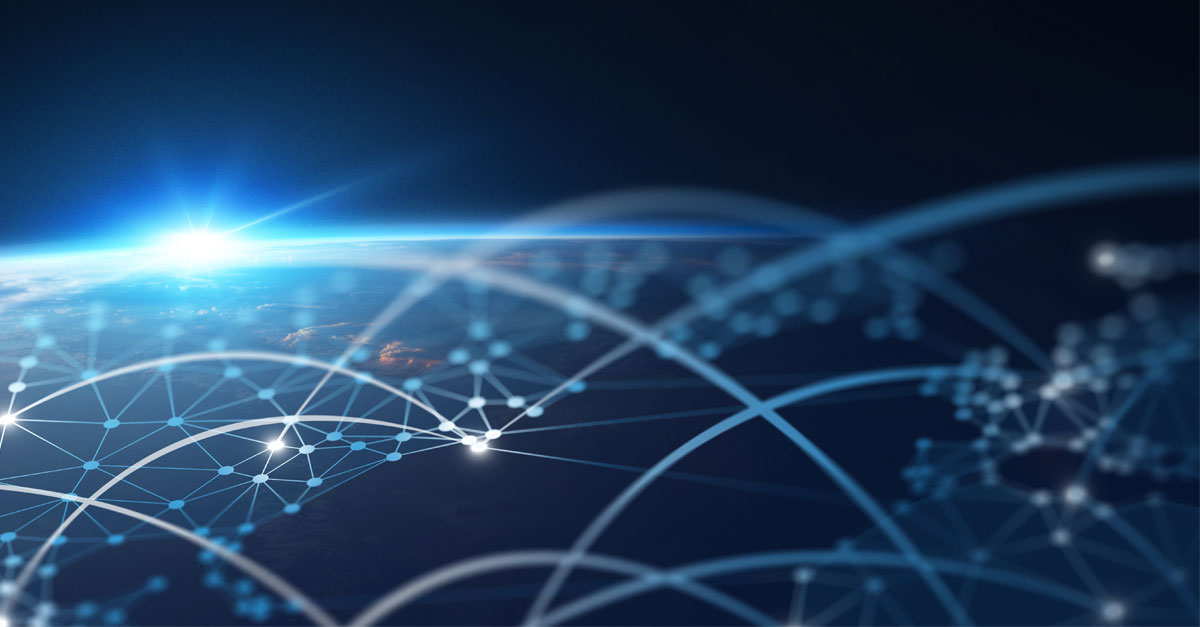 Nowadays, everything is getting ever more complex and volatile. Today's characteristic all comes down to "disruption is the new normal". But the key is to defy all odds in the best possible way. To stay agile and resilient. Be it a traffic jam, a shipwreck, a container shortage, a strike, severe weather, a volcano eruption or a pandemic that throws everything into disarray. No matter the cause, companies need to ensure smoothly functioning supply chains.
Why you need real-time transport visibility
This is even more true for the fine-tuned and closely-knit just-in-time or just-in-sequence production. Material that does not arrive on time quickly puts the entire production process at a standstill.
Real-time transparency of all goods in transit is therefore more essential than ever. Yet the in-transit space itself is often a blind spot, with more guessing than knowing the current whereabouts of materials. This is exactly where real-time transport visibility step in, enabling companies to plan far more accurately.
More than "just" track & trace: real-time transport visibility in the manufacturing industries
Even if real-time transport visibility is particularly en vogue at the moment given the current uncertainties (keyword: VUCA), it is by no means a completely new topic. Most of the disruption causes existed well before the coronavirus pandemic, too.
That is why SupplyOn has been offering its customers various solutions for monitoring transports in real-time for some time now. These are specifically tailored to the particular needs of the manufacturing industry and therefore go beyond many existing track-and-trace systems.
Often, it is not only the production processes that are more complex than in other industries. The same applies to logistics processes. General cargo shipments, partial loads, hub transports and consolidation centers are all playing a prominent role. Multimodal and international transports are commonplace.
Tracking production material instead of trucks or containers
At the same time, all this makes transport planning and monitoring more complex and demanding. In many cases, it is not enough to simply track materials at the truck or container level.
Particularly when consolidation centers are involved in bringing together the various materials, dispatchers at the destination plant need to know which specific material might be affected by delays. Because only then can they reschedule their production processes accordingly in order to avoid a standstill of the assembly lines.
So, the important thing here is to monitor shipments at the material number level like ZF does.
On land and sea
Long-distance sea transports are particularly susceptible to delays—and often represent a "blind" run. Thus, real-time monitoring, which warns of delays at an early stage, is particularly useful here. Similar applies to air and land freight.
Alerting, not "stalking"
As important as GPS and map data may be, all tracking solutions should have one thing in common: automated alerts when delays are detected during transport. After all, very few dispatchers will track the geo or satellite coordinates of all transports live on a map 24/7. It is usually more important to know whether there is a need for action due to foreseeable delays. This therefore also requires corresponding intelligent algorithms in order to be able to make reliable statements at an early stage.
The quality question
What often falls somewhat under the radar when it comes to the real-time localization of transports is in which state of quality will the materials arrive. But this is no less important.
It starts at the very beginning with the loading. If damage to packaging or materials is already visible from the outside, forwarders should be able to document and send this via photo in an app. The same applies to accidents en route, for example. This way, the destination plant is already forewarned and can reschedule accordingly, if necessary, instead of discovering it later during goods receipt.
For sensitive and safety-critical materials, quality monitoring during transport is even more important. Vibration, unfavorable temperatures or humidity levels can damage production materials in ways that may not be apparent at first glance but which would make the goods unfit for further use.
Sensors allow manufacturers to determine already during transport whether the specified tolerance limits have been violated and whether the incoming material has thus become unusable.
Over time, machine learning algorithms can then help to further optimize transport routes and the selection of logistics service providers (LSP).
Other key factors
Aside from these aspects, solutions for real-time transport visibility must also meet two other important requirements. First, they should be carrier-independent. This way, companies remain flexible while at the same time ensuring the reliable and efficient monitoring of their transports with changing logistics service providers or even for spot transports.
Second, all data should directly feed into the ERP. After all, efficiency gains are highest when dispatchers can see all relevant information at a glance instead of copying and merging data of various portals.
And last but not least, having the information from transport monitoring directly available for the plant's dock/slot management proves to be a real advantage.
Security of supply starts upfront
However, you should not only look at the in-transit area. Delivery delays and thus potential disruptions to your production often occur much earlier in the process and have other causes:
Powerful combination
Furthermore, intelligent solutions enable more efficient and automated processes in the areas of goods dispatch and goods receipt. AI-supported packaging recommendations, for instance, accelerate ASN creation.
Also, you can check in advance whether all required safety documents, test specifications, certificates, etc. have been submitted, in order to avoid delays in shipping or receiving goods. After all, the actual transport is one thing, but the efficient use of the supplied materials in production is another. An automated link of goods receipt with quality processes brings both aspects together.
All in all, real-time transport visibility is a crucial piece of the puzzle for smoothly running logistics chains. However, when looking at the supply chain as a whole, it is not the only one. To unlock the full potential and business benefits, you need to link it to the upstream and downstream processes, leveraging intelligent analysis algorithms. This then leads to a true supply chain control tower that successfully navigates the challenges of our disruptive VUCA world.