Technology
With only four weeks to go before Christmas, we have an insider reveal some secrets about Santa Clause´s Christmas organization. Every Friday until Christmas, you can follow this special Christmas tale and find out along with the story what it means to be agile. 
Wednesday, October 15th: Christmas 70 days off

8:00 a.m.
I am going to go to Santa Claus as each year – I am an elf and must help him bringing the gifts to the children at Christmas. At Eastern, I do the same for Easter Bunny. And in the summer – let us keep silent about it …
Thus I fly to the North Pole (the scheduling of the public flying carpets becomes worse each year). I go to the office and start my computer. As each year, I am awaiting a flood of wishes, which need to be handled: Archive, categorize, structure … of the wishes of last year, preparing the wish categories of this year, sorting of the remaining wishes – called left overs.
My inbox was well filled in the last years. But this year – nothing, simply nothing. Read more
SCM Insights, Technology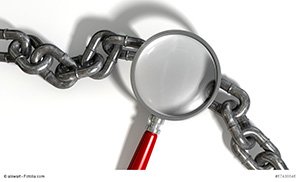 Given the increasing need for manufacturing companies to take on a global orientation, supply reliability is becoming ever more important. In this context, the term "supply reliability" refers to the sound, realistic planning and coordination of demands and capacities across the entire value added network.
At the same time, it means the ability to identify and eliminate disruptions in the supply chain early on in order to avoid production downtimes and costly special measures. As globalization progresses and increasing shares of value added are shifted to suppliers, ensuring a smooth supply of components for production becomes more and more complex.  Read more